Author
Dennis Spaeth
Published
July 02, 2020 - 10:00am
With the official cancellation of IMTS 2020, I think this may be an appropriate time to share some good news regarding COVID-19's impact on the industry. While not in the lighthearted vein of actor John Krasinski's YouTube series, I am certain that the results from our 2020 Benefits and Salary Survey will lift your spirits — particularly the data gathered about the pandemic.
More than 97% of companies surveyed among Cutting Tool Engineering's subscribers reported that they remain open for business. For the record, 103 companies that receive our magazine participated in the biennial survey. Of those, 74 graciously answered optional questions related to the pandemic.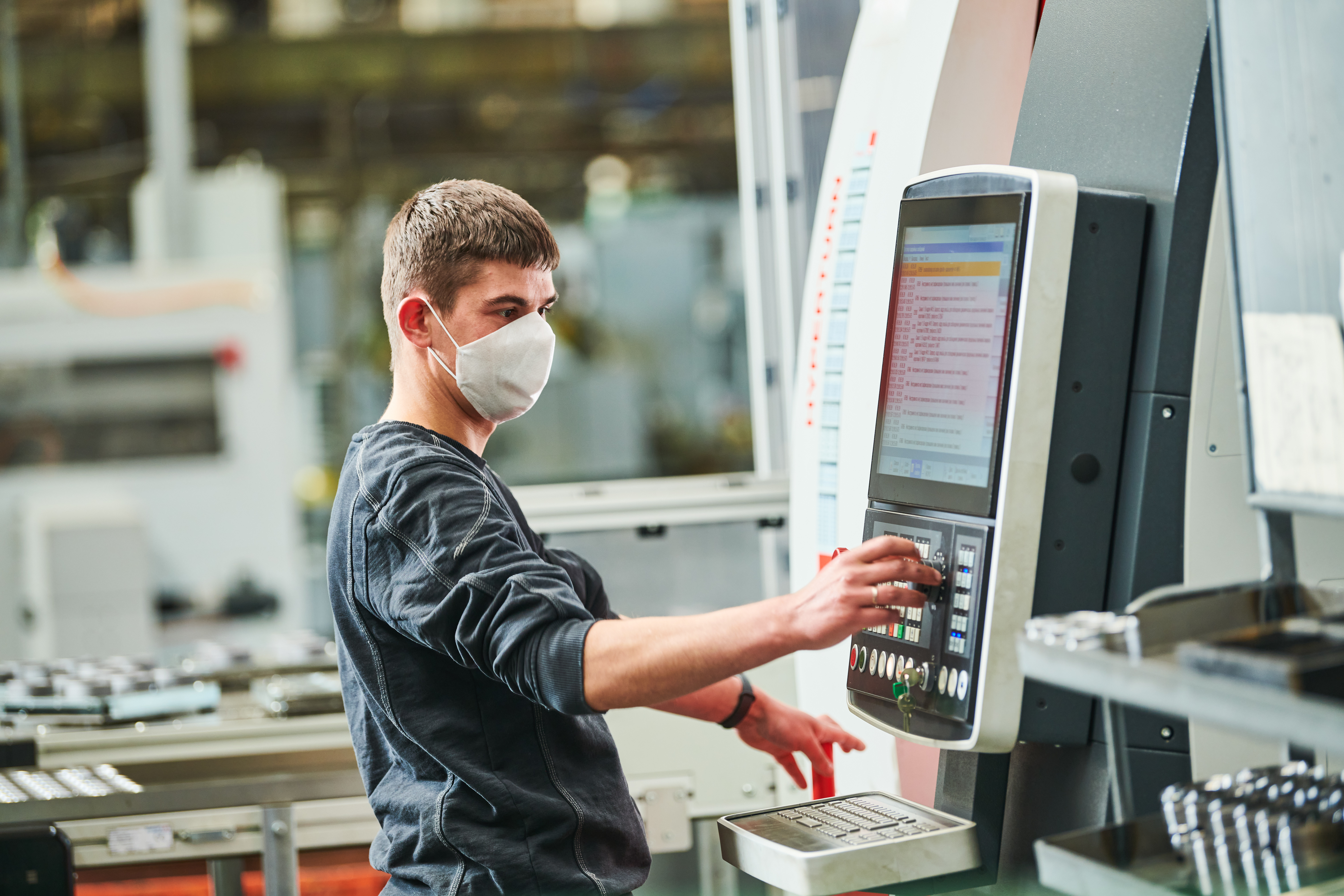 76% of companies said they have not had to lay off or furlough employees due to the pandemic.
In other words, just two companies had shut down due to the coronavirus.
Of the 72 companies that remained open, 78% said they were "fully" open, and the remaining 22% were open on a "limited basis."
Although a clear majority remained fully open, nearly half the companies said their workload was down 40% or more. A fourth of respondents said business was down 20%.
In a glimmer of hope, 22% of respondents said business had remained about the same while 5% reported an increase in business.
In addition, 76% of companies said they have not had to lay off or furlough employees due to the pandemic. Although that means that 24% have had layoffs or furloughs, I must admit I expected those results to be the other way around.
What makes these results even more hopeful, at least for subscribers, is that we didn't limit the survey to subscriber companies this year as we normally do. To ensure we would get enough respondents despite the pandemic, we turned to the company we use to collect data for the survey, SurveyMonkey, to increase the number of respondents. We paid SurveyMonkey to target members of its survey panels in the manufacturing industry. In a matter of days, SurveyMonkey delivered more than 200 additional respondents.
The thing is, pandemic-related results from subscriber companies are significantly better than the data gathered from SurveyMonkey's manufacturing survey panels. Nearly 28% of respondents obtained by SurveyMonkey said their companies were shut down. Of the companies that remained open, just 64% reported being fully open.
Respondents obtained by SurveyMonkey reported a workload experience similar to that of CTE subscriber companies. Unfortunately, 54% of SurveyMonkey respondents said their companies have had to lay off or furlough employees due to the pandemic.
While CTE will provide a more detailed report on these results in August's issue, I wanted to share some results now because I hope they help you rise above the gloom and doom and realize that a great deal of the industry is still going to work every day and working hard.
We all have roles to play in this industry. CTE will continue to do its part for companies working through the pandemic, which, again, is nearly our entire subscriber base. Hats off to all of you.