Cutting Tool Engineering wants to hear about how you and your business are grappling with the pandemic—successfully or otherwise. By sharing your collective stories through our magazine, website and social media channels, we at Cutting Tool Engineering hope to shorten the learning curve for everyone as we navigate the coming weeks and months. And, yes, possibly even longer.
While certainly not limited to the following, here are a few things we'd like to learn from you:
How is the pandemic impacting your business?
Is your business helping with the production of PPE or ventilators?
Whether your business is staying open?
How your business is handling supply demands in this age of social distancing?
Are you working from home?
Is there any other information about the pandemic's impact on our industry that you think Cutting Tool Engineering should address?
Responses from our audience appear on this page.
International Tool Machines 'back with a vengeance'
Based in Palm Coast, Florida, International Tool Machines Co. (ITM) declared itself "back with a vengeance" after the shutting down briefly in the Spring due to the Covid-19 pandemic. ITM met the scheduled delivery of one of its top-of-the-line filtration systems to Solar Turbines, a Caterpillar company. ITM delivered the AFS-8-200 Advanced Filtration System will enable Solar Turbines to automatically filter grinding oil at 80 to 100 gallons per minute, and remove and separate up to 99.7% of clean oil from grinding swarf. The end result will be dry cake of swarf that can easily be disposed.
Haimer face shields ready for purchase
From stay-at-home orders forcing businesses to close for months, to businesses reopening and struggling to find Personal Protective Equipment (PPE), COVID-19 impacted the world in devastating ways and created new issues that people across all industries had to face head-on. HAIMER listened and responded by providing an innovative solution to help customers return to work safely.
Recently, HAIMER launched the new HAIMER Face Shield that helps to minimize the spread of illnesses while being extremely comfortable to wear. The adjustable visor is made of high quality plastic which allows for repeatable use. Because of this, the product is sustainable and environmentally friendly through easily replaceable visors and head cushions. It also fulfills PSA Regulation (EU) 2016/425 category II, respectively requirements of eye protection according to EN 166:2001, ANSI/ISEA Z87.1-2020, CSA Z94.3:20 to protect against droplets and splashes (partly applied).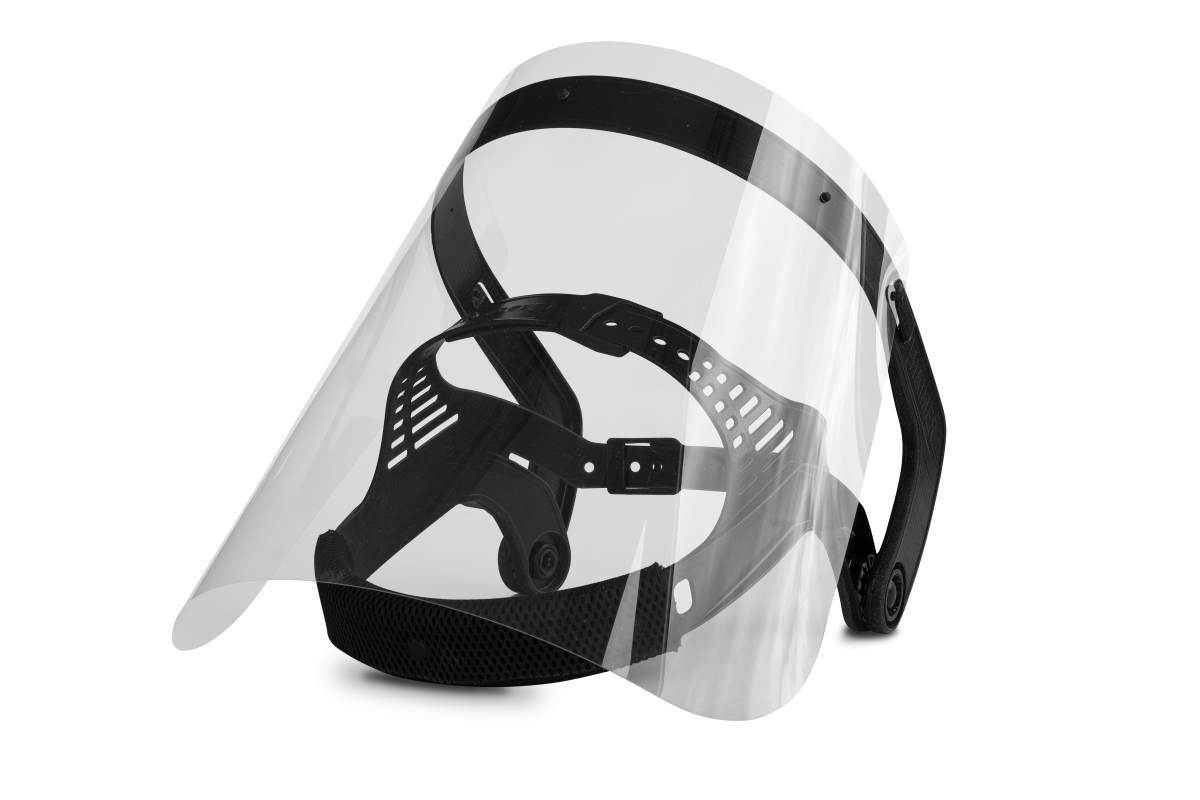 Like all HAIMER products, it is made in Germany and it is produced by injection molding on German machines. When the first shipment of the HAIMER Face Shields arrived at Haimer USA, the team decided to donate masks to the Old Saybrook Dentist office located in Old Saybrook, Connecticut. Upon receiving the donation, Dr. Paul Bied, DDS and his staff tried them out at the practice. "It is definitely made to the highest German quality," Bied explains. "It is very comfortable to wear."
The HAIMER Face Shield is ideally suitable for production companies (industry and handcraft) and offices as the visual field is not limited. This product is available through Haimer's distribution partners, sales team, and Amazon.
Mazak Corp. helps Kentucky manufacturer produce surface disinfection system
FLORENCE, Kentucky – In response to a neighboring company's request for collaboration, machine tool manufacturer Mazak Corp. provided much-needed materials and production capacity for the development of a UV-C LED surface disinfection system. Designed by AquiSense Technologies in Erlanger, Kentucky, the PearlSurface system uses an extremely powerful UV light to sterilize N95 face masks and other personal protective equipment (PPE) used by hospital staff as well as high-touch surfaces on such items as phones, tables and keys. With Mazak's assistance, the company completed a prototype of the system and its UV source containment box within just 12 days.
According to Mazak Vice President of Manufacturing Ben Schawe, AquiSense had an enclosure design and needed a prototype made as quickly as possible. At its 536,000-square-foot manufacturing facility in Florence, Kentucky, Mazak produced several prototypes in under two weeks. In fact, Mazak engineers were able to offer several suggestions that made the PearlSurface's design more appropriate for production at scale.
To test the new technology, Northern Kentucky hospital system St. Elizabeth will deploy the PearlSurface in its facilities to sanitize used N95 masks. Instead of using the masks only once as recommended, healthcare providers must often wear masks multiple times due to shortages. Unlike solutions that sanitize large groups of masks, which result in masks being shared by multiple people, the UV-C LED will allow these individuals to keep and reuse the same masks, further reducing risk.
"The Mazak team was extremely excited and honored to be involved in such a critical project, especially one that will result in preventing countless individuals from being infected," said Dan Janka, president of Mazak. "Whether help is needed on the other side of the country or across the street, we all must do our part – U.S. manufacturers included – to work through these trying times together."
Virtual tour at BIG KAISER Precision Tooling Inc.
By Larry Adams, CTE contributor
While COVID-19 has shuttered many events, one supplier of high-precision tooling systems was not deterred.
Big Kaiser held its annual Breakfast and Learn event May 28, albeit without the free breakfast, but with a virtual program. Visitors were greeted by company president Chris Kaiser who kicked off the tour from the company's Hoffman Estates, Illinois, facility.
"[Our showroom] is 5,000-sq.-ft. where we exhibit all of our product lines that we sell from boring tools to toolholders, EWE and EWA boring tools, Speroni tool presetters, zero point locking systems, as well as Sphinx drills," said Kaiser.
One highlight of the event was wireless technology. For instance, Matt Tegalman, applications manager and product manager for Kaiser boring tools, showcased a Bluetooth-connected EWE digital boring head that utilizes a company app to calculate necessary adjustments, and even suggest correct feeds and speeds.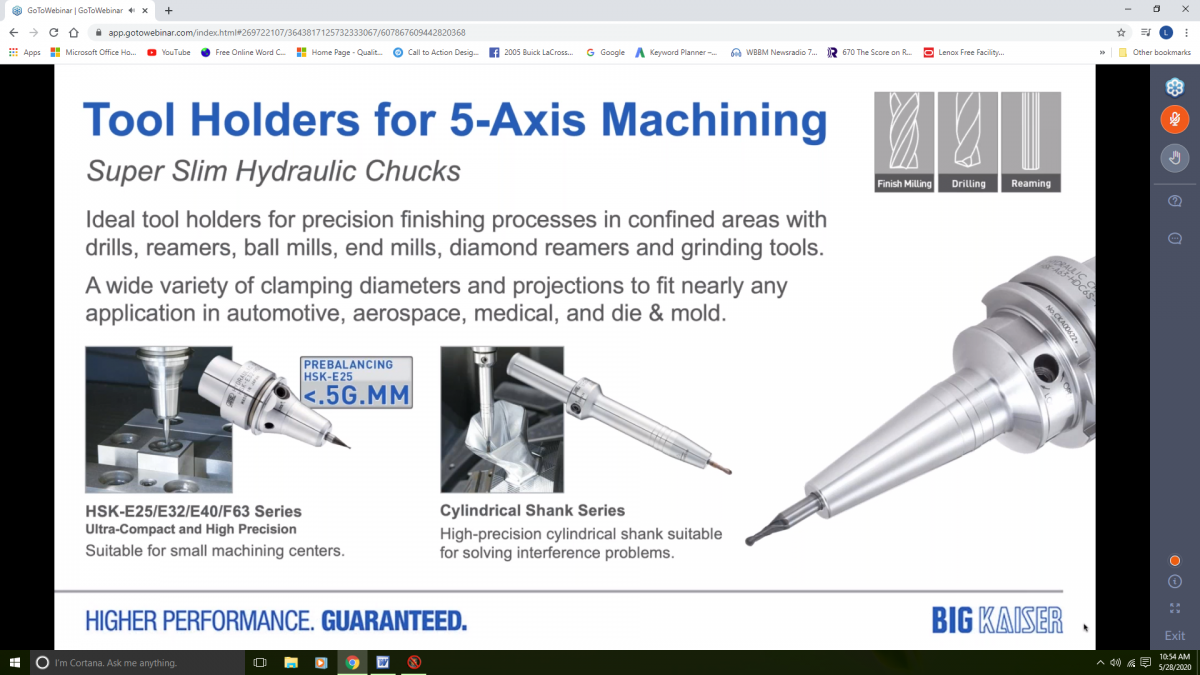 Small diameter boring products were also on display. Cory Cetkovic, product manager for Sphinx tooling, detailed the product line that focuses on diameters smaller than 3mm. Parameters of this program include minimum diameter of 30 microns, coolant-through available with diameters beginning at 1mm, 80xD maximum drill depth, and the utilization of modern coatings.
Patrick Cratty, assistant product manager for tooling measurement systems, showcased the Speroni STP Essentia, an entry-level tool presetting and measuring systems that "even with its small size, could still be good on the shop-floor," Cratty says.
Other tour stops included a look at the interchangeability of Big-Plus tool and spindle products. Alan Miller, product manager for BIG, introduced a product that meets new ANSI standards and also demonstrated how the technology can be used in standard and Big-Plus products. "The nice thing about Big-Plus is its interchangeability," he said. "With Big-Plus, a standard spindle can accept the Big-Plus tool, the gap will just be a little smaller, and conversely a standard tool and a Big-Plus machine can still accept that into the spindle."
John Zaya, Unilock product manager, discussed workholding products, including for 5-axis machining that "allows users to stack and reconfigure the system as needed for your requirements."
Zaya along with Cetkovic conducted a technical presentation on 5-axis machining that was moderated by Jack Burley, vice president of sales.
"Major decisions about workpieces and machine selections as well as CAM software are all very influential to the overall productivity of 5-axis machining," said Burley. Zaya discussed the different types of 5-axis machines and suggested better workholding options, and Cetkovic detailed trends in cutting tools and tool holders for 5-axis applications.
Five-axis machining can present machining challenges. For instance, a workpiece might be too far from the tooling leading some customers to use longer toolholders or cutting tools, but these solutions might lead to lower feeds and speeds, lower depths of cuts, and chatter-prone cutting operations. Part tilting can be a problem if too-tall of jaws are used.
One solution, according to Zaya, might be Unilock products that elevate workpieces.
Cetkovic discussed toolholder solutions including shrink fit holders and hydraulic chucks. One product highlighted was the Super Slim Hydraulic Chucks for precision finishing processes that "eliminates interference and is ideal for high precision 5-axis machining," he said.
Gleason Corp. hosts free live gear technology training
In March 2020 Gleason conducted the first Home Trainer Webinar as a cost-free customer service to support gear manufacturers during COVID-19 times, especially directed at missed training opportunities and employees being confined to their home offices. With a fantastic number of participants to date, it has become a very successful and well-received alternative to face-to-face training and a great opportunity to benefit from the unusual work hours and places during COVID-19 restrictions.
Home Trainer Webinars feature a wealth of gear-related topics including gear and transmission design and simulation, soft cutting and hard finishing processes, chamfer rolling and cutting, metrology, tools, workholding, services, software and 4.0 Closed Loop Systems. Home Trainer Webinars are moderated live by gear technology experts, in separate, English and German language events. Technology is explained with a mix of different media including graphical presentations, video, live demonstrations and the direct interaction between host, the presenter and the audience. In order to keep topics focused and comprehensive, Home Trainer Webinars last 30 minutes with a 15 minute Q&A session, providing the opportunity to address questions to the experts directly.
The webinar series will continue until further notice, at least as long as COVID-19 regulations are in place on a major scale. We welcome you to watch and participate in the upcoming Home Trainer Sessions at: www.gleason.com/hometrainer
CNC Software Inc. offers free training to sharpen skills at home
CNC Software Inc. has made free training available to those looking to sharpen their skills using Mastercam CAD/CAM software. Until June 30, users can sign up to take a full set of Mastercam core classes through Mastercam University.
Mastercam University offers 24/7 access to fully online training and the courses are designed to be self-paced. Each lesson contains a set of learning objectives, assessment questions, and challenges to be completed. Users will earn a certificate for each course that is completed.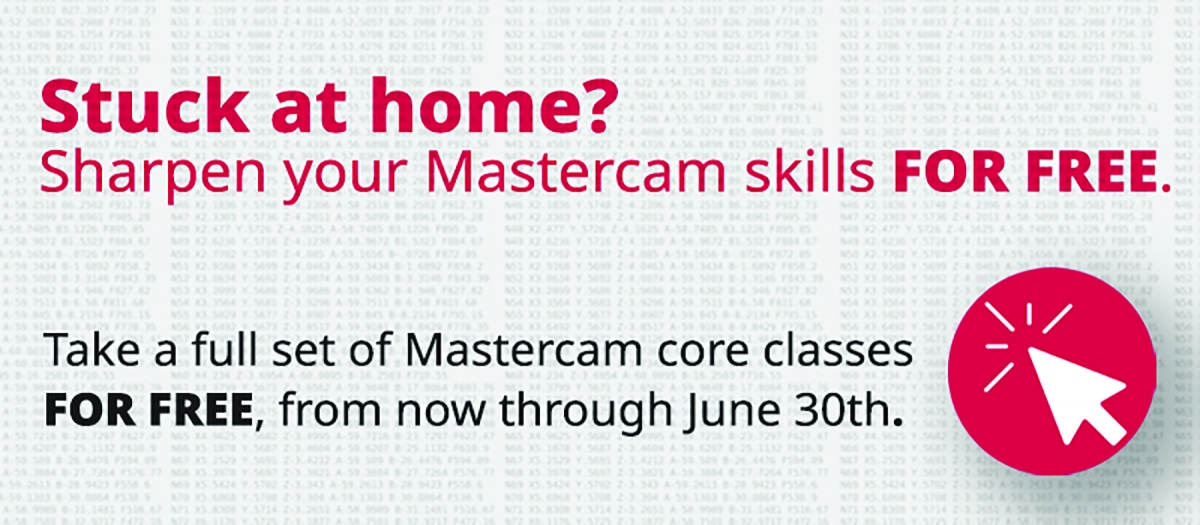 The following is a list of the free courses being offered on Mastercam University:
Mastercam Essentials
STEM: Principles of Machining
Mastercam 2D Mill (for both 2019 and 2020 versions)
Mastercam 3D Mill (for both 2019 and 2020 versions)
Mastercam Lathe (for both 2019 and 2020 versions)
To assist in efforts to maintain learning opportunities and transition to remote instruction, Mastercam is also providing an array of free resources to use for online teaching initiatives and virtual classroom instruction.
Three projects in the Mastercam Quick Part Series are available free of charge. These project-based learning modules provide tutorials for Mastercam Mill, Mastercam Router, and Mastercam Lathe. Each includes guided curriculum that takes students through the CAD/CAM/CNC process from project start to a finished part. These tutorials provide instructors a convenient means of teaching students about manufacturing terminology, techniques, and processes while providing valuable experience using Mastercam.
For more information about the free Mastercam University courses, please visit https://www.mastercam.com/news/blog/free-training-available-from-mastercam/.
For more about teaching from home resources, please visit https://www.mastercam.com/news/blog/helpful-mastercam-resources-for-remote-educational-curriculum/.
NVision 3D laser scanning accelerates production of PPE masks
May 2020 — Two recent PPE-related projects completed by NVision, Inc. demonstrate the growing role that non-contact scanning/measurement technologies are taking in the race to create new products and designs to minimize exposure to COVID-19.
NVision, Inc., a leader in 3D measurement and engineering services for more than 30 years, has assisted medical manufacturers in a wide variety of projects over the years, from measuring and inspecting surgical scalpels to reverse engineering heart stents and orthodontic braces.
In one recent project, NVision provided engineering services to a Texas PPE manufacturer, helping accelerate the company's production of a much-needed protective mask earmarked for medical personnel. NVision engineers 3D-scanned plaster models of the mask, using the resulting data to create a computer-aided design (CAD) file which was used to build the special tooling necessary for production.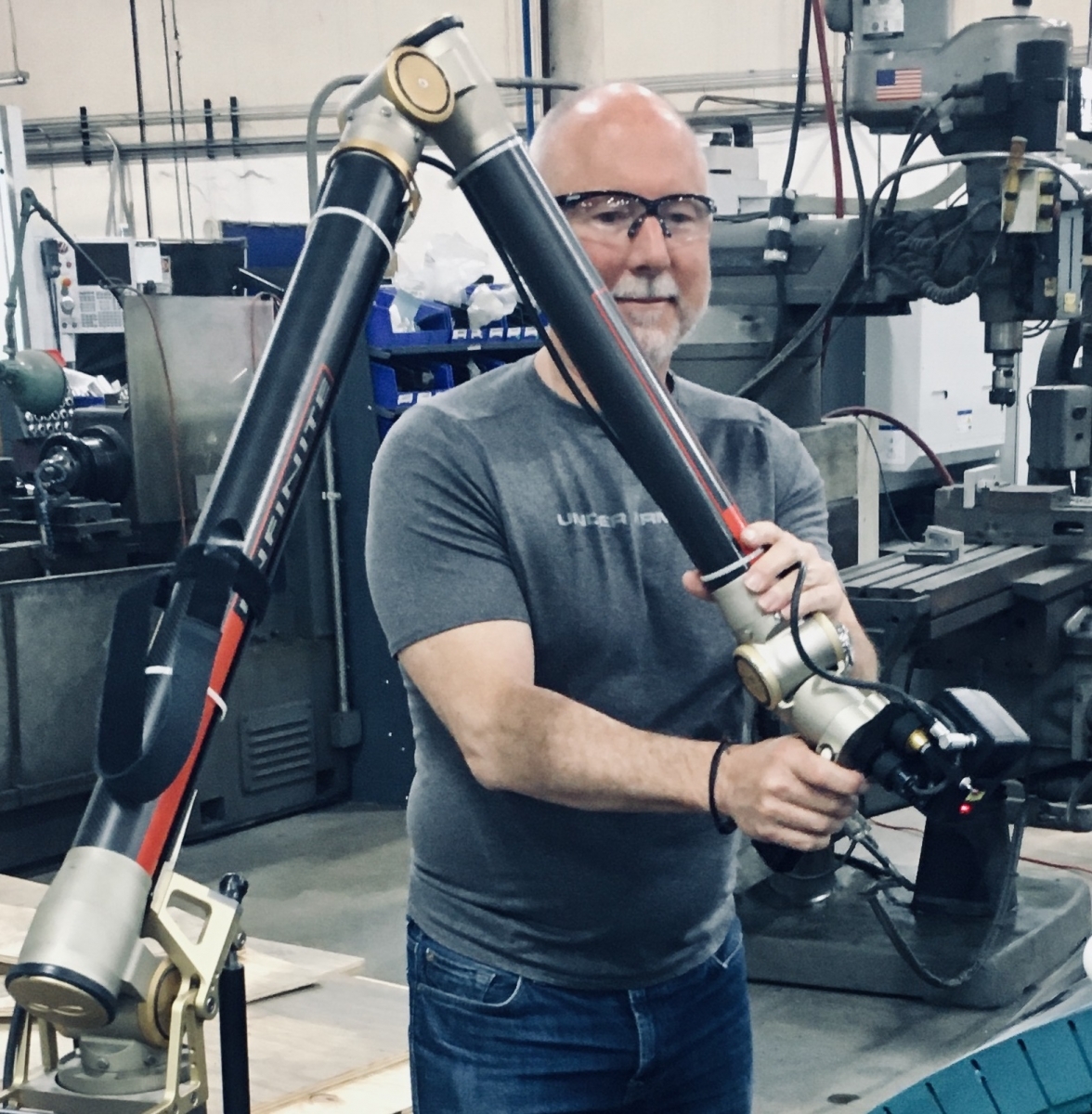 NVision's hand-held scanner in use.
Personal Protection Equipment (PPE) includes clothing—gloves, coveralls, face shields, masks, and more--designed to protect the wearer against a number of potential hazards including viruses and infectious diseases. In the current COVID-19 pandemic, masks are a vitally important line of defense against the virus for healthcare workers, first responders and the general public.
NVision was contacted by a PPE manufacturer that needed a CAD model of a protective mask in three days in order to start creating the tooling for mass production. The company had only handmade plaster models of the mask; no previous computer models or designs existed.
"We had done work for this customer earlier on a Peterbilt Truck Project and they came to us with the mask project," says Steve Kersen, president of NVision. "The plaster molds for the mask had extremely challenging contours and to hand-measure its complex curvatures using calipers and other tools would have taken the manufacturer months, postponing production significantly."
The mask will be made of vacuum-formed plastic and consists of two parts--an inner and an outer part--with replaceable filter material. SolidWorks CAD models were required to facilitate the machining of suitable dies/molds, as the vacuum-forming process requires dies made from a more durable material, often wood or a metal.
After receiving the plaster models, NVision technicians quickly set to work using the company's HandHeld laser scanner to collect data on the mask's surface geometry and dimensions.
The HandHeld scanner is a powerful portable scanning device capable of capturing 3D geometry from objects of almost any size or shape. The scanner is attached to a mechanical arm that moves about the object, allowing the user to capture data rapidly with a high degree of resolution and accuracy. As the object is inspected, the scanner generates a point cloud consisting of millions of points, each with x,y,z coordinates and i,j,k vectors. These points comprise an exact duplicate of the object's surface, down to the most minute detail. The scanner comes with integrated software that is used to convert the point cloud to an STL polygon and an optional tripod provides complete portability in the field. Intuitive software allows real-time rendering, full model editing, polygon reduction, and data output to all standard 3D packages.
The scanning of the mask models took only two hours, after which NVision technicians converted the STL file to a native parametric SolidWorks CAD format from which tooling could be produced. "During the modeling process we were also able to make some changes that improved the mask's design," says Kersen. "We made it more symmetrical in shape and modified it to be more suitable for the manufacturing process."
NVision engineers provided the mask manufacturer with a CAD model from which it could build the tooling to begin production and meet its deadline for delivery of the masks. "Without the fast and accurate measurements provided by laser scanning, the customer would have lost a great deal of time and money in performing manual measurements," says Kersen. "With PPE, time to market is critical both for the health of those people waiting for masks as well as the business success of the manufacturers who need to reduce production time."
In another project, NVision was asked to scan a series of credit card readers in order to create seamlessly fitting safety covers to prevent transmission of viruses. The covers needed to fit tightly on the readers, so it was essential to obtain the exact measurements of the readers. NVision again used its HandHeld scanner to obtain the precise measurements of the readers, first converting the point cloud to a raw STL file, then importing the file into specialized modeling software and processing the data to an IGES/STEP model, and then further processing to a native SolidWorks CAD model with full feature tree. From that point, client engineers were able to use the CAD model to create tooling for manufacturing the covers.
"Concerns about personal health and safety, in all our interactions, are understandably very high at this time," says Kersen. "These two projects we recently completed show how advanced measurement and inspection can substantially reduce the time to market for those who are making the products needed to help ensure our health and well-being. We're proud to be part of the effort."
For more information, visit http://www.nvision3d.com
Exact Metrology offers free training videos
Exact Metrology, a comprehensive metrology service provider, is offering free training videos on the company's YouTube channel. During these trying times, the company has started creating a series of training, tips and tricks, unboxing and product videos to provide additional information to their clients. The videos can be found at https://www.youtube.com/user/ExactMetrology/videos. Interested parties can bookmark the link and return often to see the latest creations.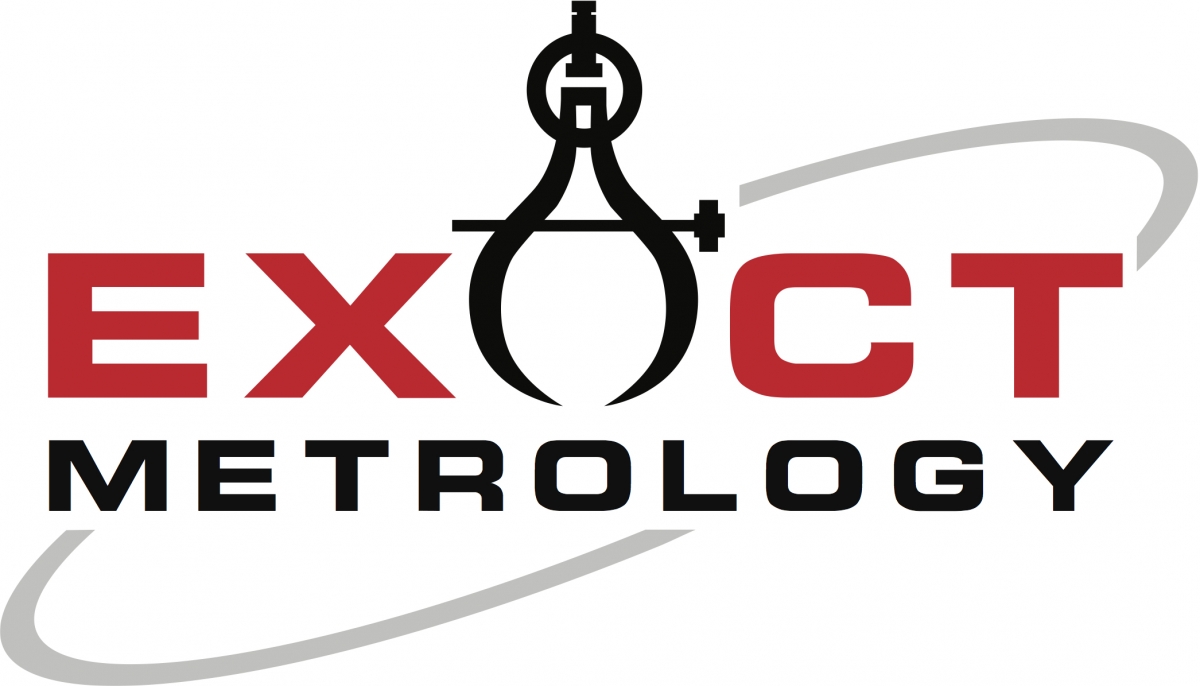 The plan is to release three videos per week. The topics covered to date include PolyWorks Inspector™, Geomagic Design X and 3D data collection tools such as Hexagon Romer Arms, Artec scanners and GOM CT scanners. Customers can learn more about these topics on the Exact Metrology website. In addition, they can offer suggestions for upcoming videos by sending an email to training@exactmetrology.com.
Fighting the coronavirus with 3D-printed door handles
A few weeks ago, Emag LLC started examining workplace safety regarding the pandemic and quickly came up with a long list of new safety measures to avoid spreading the virus. Over the past couple of weeks, our employees have been working hard to implement these measures, making us confident that all workplaces now are designed so the spread of infection at the company is almost impossible. Strict hygiene rules are being upheld throughout the company, and the minimum 2 m (6 ft.) social distancing measures are followed. However, there was one area that the team struggled to find a safe solution for: door handles.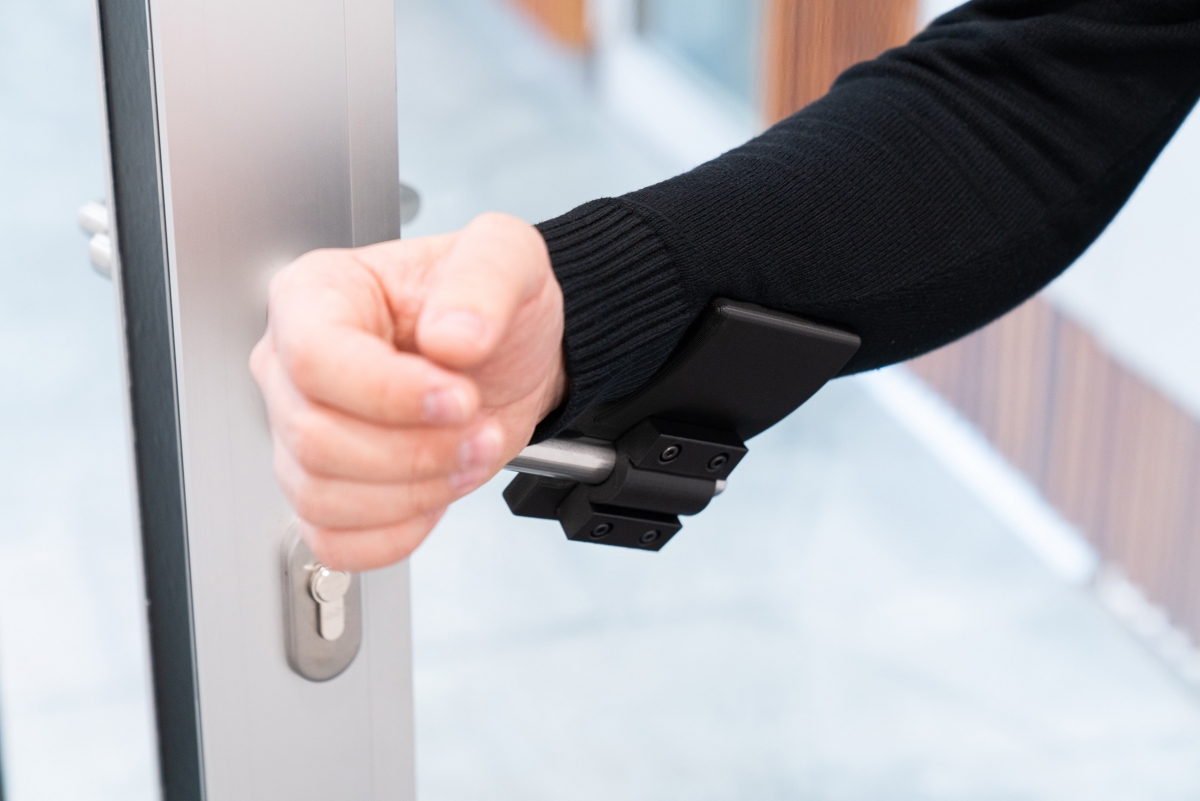 Throughout the company people were trying to avoid door handles, using their forearms and elbows to open doors as much as possible. This trick works well, as long as you can push the doors open, if you have to pull it, it becomes much more difficult. A company called "Materialise" also recognized this, and developed a product for the domestic 3D printer, and than it made the manufacturing data free to download on its website.
One of EMAG's employees, who himself is a hobbyist in 3D printing, had the idea of using this product in the company as well, so he began to produce this hands free door opener. However, the design of the door opener had to be adapted to everyday industrial use. Doors in an industrial company with so many employees are used much more frequently, and the doors are typically much heavier than those at home. Therefore, EMAG had to customize the files for its own purposes.
We would like to share the design and manual for the industrial door opener here for free to support the fight against the spread of the coronavirus.
Wishing you and your family the best during this difficult time. We will get through this together!
Stay healthy!
Team EMAG
Heidenhain partners with Applied Motion Products to expedite ventilator project
Schaumburg, Illinois (GLOBE NEWSWIRE) -- In a collaborative effort to support the health care industry during the COVID-19 crisis, Heidenhain Corp. is working with Applied Motion Products Inc. to expedite critical components to a large manufacturer of ventilators. Now in various stages of delivery, Applied Motion Products' StepServo Integrated Motors equipped with Heidenhain's Renco encoders are making their way into the production of 5,000 lifesaving medical devices.
"There is now an aggressive schedule in place to move these products faster than usual," said Julie Jennings, Director of Manufacturing at Applied Motion Products. "And I have to thank HEIDENHAIN for their help and effort in enabling us to meet our deadlines and making a difference in our world as we work together to fight this crisis."
StepSERVO Integrated Motors combine a proven integrated motor design with a high-resolution incremental encoder and closed-loop firmware. This combination provides users with the ability to create peak torques up to 50% higher than open loop motors, as well as operate cooler and quieter – especially important to ventilator manufacturers. The incremental RENCO RCML 15 rotary encoders used in the design are compact and reliable, and continue to provide easy-to-integrate motion control performance.
"It's incumbent upon us all to do whatever we can to fight this pandemic," said Tom Wyatt, HEIDENHAIN's Director of Communications/Marketing. "And we are happy we can play even a small part."
BLM Group USA Corp. announces live machine, software demos
Novi, Michigan. — BLM Group USA Corp. has announced that it is offering live, interactive machine and software demonstrations of its fabricating solutions for tube, pipe and more. Recognizing the increase in remote work and social distancing, BLM is offering these live broadcasts to enable customers and prospects to connect virtually and participate in demonstrations in real time.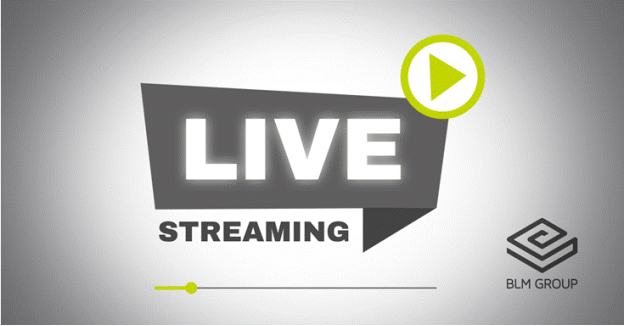 Live demonstrations are available on the following topics:
• Tube Bending & End-Forming
• Lasertube Cutting
• Flat Sheet Laser Cutting
• 3D Laser Cutting
• Sawing & End-Machining
Anyone interested in evaluating BLM machines, automation or software, should contact sales@blmgroupusa.com to learn more and to reserve a date and time.
Forest City Gear Co. donates $3,100 to Rockford Rescue Mission
ROSCOE, IL (May 5, 2020) - Forest City Gear Co. is proud to announce that its employees have raised $1,300 to support Rockford Rescue Mission's efforts to respond to the increased need brought on by the COVID-19 pandemic. Forest City Gear committed to match employee donations dollar for dollar, raising the total for this most recent fundraiser to $2,600. That tally, combined with a previous donation of $500 from the company, brings the total amount of Forest City Gear's donations to Rockford Rescue Mission to $3,100 to date.
"At Forest City Gear, one of our central tenets is that families matter, and always will. We are beyond proud of the FCG family for stepping up in these uncertain times to help those in our community who are less fortunate. We view our community as an extension of our family and are happy to do our part to support it, one small step at a time," noted Kika Young, Director of Corporate Management.
COVID-19 Q & A with Universal Robots
In this Q&A, Martin Kjærbo, Universal Robots' VP of Operations and Supply Chain, discusses how the manufacturer is handling the COVID-19 pandemic. Learn the company's approach, new challenges and how the crisis will shape Universal Robots going forward.
Read UR's blog post here: https://bit.ly/2W8Xf2y
Zoller Inc. begins webinar series
By Alexander Zoller, President of ZOLLER

As we enter a month of navigating business in the midst of this pandemic, we know that there is anxiety about the future. In uncertain times, it is more important than ever that we share experiences and learn from one another. That is Zoller Inc.'s primary objective now: to deliver resources that allow us to provide support and insight that will enable your business to emerge more efficient, productive and profitable.
Now is a great time to plan for the future and to begin thinking about how you can incorporate new technology into your shop to increase productivity and drive down costs. To that end, we developed our new webinar series which begins on May 5th with nine expert led presentations centered around topics in tool presetting, inspection and tool management solutions.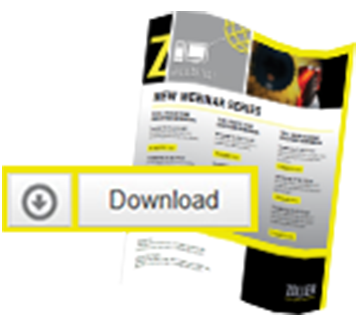 Check out the full schedule and register ► here to ensure a better tomorrow!
Due to the critical industries we serve, ZOLLER is considered an essential business, our operations remain open, parts are shipping without delay, and our service and application engineer support team are on call all around North America to respond immediately to any requests you may have.
The crisis will end. And from this experience, we will learn new things, and discover new ways to innovate and adapt in ways we never thought possible. The ZOLLER team is here to serve and help you, every step of the way.
Dorner helps shop manufacture N95 masks
HARTLAND, Wisconsin, (June 4, 2020) — As the COVID-19 pandemic continues causing major disruptions throughout the packaging industry on levels never seen before, Dorner is meeting these challenges head on by leveraging its expertise and expediting its conveyor systems to critical applications.
Waukesha, Wisconsin-based, Husco is one of those applications. The privately-held company specializing in high performance hydraulic and electro-mechanical components shifted part of its production to manufacturing N95 respirators to be used by healthcare professionals and first responders to help prevent the spread of infection or illness. Husco is also part of a consortium called MaskForce (https://www.maskforce1.com/), a group representing all facets of Southeastern Wisconsin businesses to design, develop and produce the reusable face mask.
"It was a priority for us to help those on the front lines get the PPE they need do safely do their job," said Brian Cull, Director of Advanced Manufacturing Engineering at Husco. "Being able to bring solutions that directly impact peoples' lives is inspiring."
For Husco to begin the manufacturing process, it needed a conveyor to move completed N95 respirators to a bagger for packaging. Working closely with Dorner and Crane Production Systems, a Waukesha-based material handling distributor, Husco was able to specify and receive a 2200 Series conveyor on the same day.
"Husco deserves to be commended for their drive in supporting COVID-19 relief efforts through manufacturing N95 masks," said Matt Jones, Vice President of Sales & Aftermarket for Dorner. "All the organizations that are part of the MaskForce consortium really stepped up when the area needed them, and we were happy to play a small part in making their visions a reality."
Dorner was able to supply Husco with a 10-foot long, 6-inch wide 2200 Series, a versatile platform engineered for numerous applications and industries, including accumulation, smallpart transfers, inclines and declines, automated and manual assembly, packaging and industrial.
As a final step prior to packaging, N95 respirators are applied with disinfectant. The conveyor moves the respirators underneath an air knife to ensure they're dried and to perform a final cleaning. Masks then travel to a bagger, where they are packaged and ready for shipping.
Crane and Dorner worked together on Friday, April 3, to identify the right conveyor for Husco.
When the conveyor was ready later that day, Cull drove to Dorner and it was prepped and loaded by his two uncles, Steve and Ken, who also work at Dorner.
"We have had a number of COVID-19 related inquires, and we've been very responsive to those customers who need a conveyor system right away … and in Husco's case, that same day," Jones said. "Everyone here at Dorner has worked well together to build and expedite orders for these time-sensitive requests."
Tolomatic Inc. develops ventilator prototypes for COVID-19 patients
MINNEAPOLIS, Minn., April 13, 2020 - Tolomatic, a global leader in linear motion technologies, has applied its expertise to develop automation solutions for manual resuscitators, which are needed worldwide to fight the COVID-19 pandemic.
Tolomatic's solution is a new type of ventilator that operates using an electric linear actuator. These prototypes automate a non-invasive, positive-pressure resuscitator (also self-inflating bag, bag valve mask or 'AMBU' bag/Artificial Manual Breathing Unit). The device, used primarily in emergency situations when traditional ventilators are not available, provides oxygen to patients requiring breathing assistance. The bag valve mask is positioned over the patient's nose and mouth. An assistant manually squeezes the bag to provide airflow via a combination of ambient air and an oxygen cylinder and connecting tube. Squeezing the bag manually is workable for short durations, but not viable for longer term care. It can also create air flow inconsistencies, as well as require extra time and labor to stabilize the patient. Tolomatic's approach is to automate this traditionally manual process using their electric linear actuators and insure patients would continue to get air for days or weeks.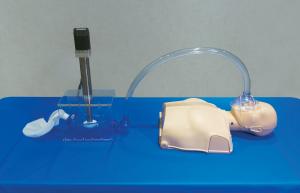 Tolomatic's hope is to spark interest and conversation with potential partners in developing a final design solution that can be submitted for approval.
Advantages of Automated 'Ambu Bag' via Linear Actuators
Tolomatic screw-driven linear actuators convert rotary power from a servo motor into linear motion. This provides smooth and consistent operation of the system, allowing the device to control the velocity, the acceleration and the distance of any move at any point in time. This controlled motion allows for a more continuous volume of air per compression cycle and a more typical breathing cycle.
Ambu bags with an automated single-direction camming solution or pneumatic actuator do not allow for varying the stroke length; only the breath frequency. As a result, the "tidal volume" of air flow to the patient is always the same, and the motion profile is counter to a typical breath cycle.
In contrast, linear actuator systems can change the frequency of the induced respirations and also the volume, which is not possible with fixed displacement rotary devices. The total control of motion from a linear electric actuator allows for much more flexible air flow that could now be modified for a patient's age, size or current needs.
This solution offers reliable long life, and has the ability to integrate in alarm features in case of motor faults, or possible sensors around the airflow quantity and quality.
Tolomatic Seeks Partners for Final Design Solution
"We are not a medical device manufacturer and this design has not been approved by any regulatory bodies," said Andy Zaske, vice president of sales and marketing, Tolomatic. "However, many of our customers are, and our hope is that this might spark some interest in partnering with us on an approved final design solution. We stand ready to offer our motion control expertise to help solve critical challenges during this time. Contact us for assistance with your applications. Together we will make it happen!"
Liberty Molds Inc. answers call to combat COVID-19
By Mike Cope
Reposted from Hurco's CNC Machining Blog: https://blog.hurco.com/customer-answers-the-call-to-combat-covid-19
Liberty Molds is an injection mold shop located in Portage Michigan, and is in the business of producing injection molds for the automotive industry. The company is managed by the President Brian Scott and Vice President Jeff Dee. As it reads on their website, "Liberty Molds is an ISO 9001:2008 certified mold making tool shop who specializes in injection molds." The company's 13,400-square-foot shop has 30 employees, and they take great pride in partnering with their customers (like the Ford Motor Company) to meet quality, price, and delivery needs. I have a feeling that today's current "needs" were never factored in when they wrote that statement so many years ago! But meeting the needs of our society today has rarely been more important. www.libertymolds.com
Liberty Molds recently answered the call to help with the COVID-19 pandemic. On April 2, 2020, they received a request from the Ford Motor Company to help manufacture components for the critically important respirators that we have heard so much about in the news recently. Once the company received this request, Scott and Dee acted quickly and contacted their local Hurco representative, Jim Braun at Braun Machinery, to see about expediting a very critical order. They needed to get the operation up and running quickly, and hoped to be shipping product within a very short two-week time frame.
Liberty Molds has been a long-time Hurco customer, and the company already has several Hurco machines in their shop – but Scott and Dee found themselves in need of more machinery, and they needed it fast! They placed their order for two Hurco VM10i CNC machines on April 6th. The two new CNC machines were shipped from our international headquarters in Indianapolis, delivered to Liberty Mold, and set in place on their floor—all in one day.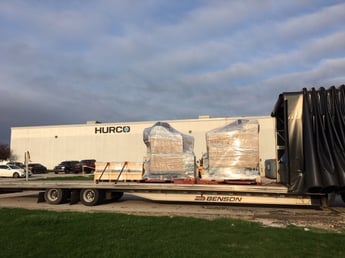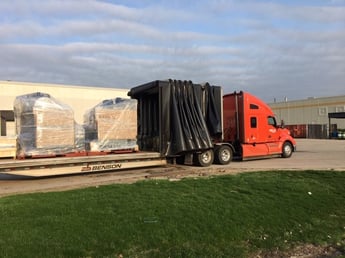 Two Hurco VM10i ship to Liberty Molds to Combat COVID-19
Currently, as I write this article, it is April 9th, and the installation of those machines is being completed. Liberty expects to be making product within 72 hours of placing its initial order for the new machinery, and after some re-tooling of their existing equipment.
Liberty Molds Purchases 2 Hurco VM10i CNC Machines to Combat COVID-19 Pandemic
Prior to the installation of the two new Hurco CNC mills, Liberty already had several Hurco CNC machines on their floor – including a 5 axis machine. Their lineup included: a VMX42Ui 5 axis CNC machine and six 3 axis CNC machines including, a Hurco VMX30i, BMC 3017, VMC 30, BMC 40, and two VM10i CNC machining centers. All in all, it would appear that Liberty Molds has everything they need to pull off this new request to get these respirators in the hands of those who so desperately need them.
In addition to Liberty Molds, we've heard about other customers who have stepped up in this time of need and I'm sure there are many more!
Boyce Technologies in New York is producing face shields, and the IndyCar chassis company, Dallara, in Indianapolis, is helping by producing product used in the manufacturing of hospital gowns. This is the link to the local TV News coverage.
While it is a difficult time in not only our country right now, but the entire world, it is really heartwarming to see so many companies and individuals step up to help in any way that they can. Whether it is a distillery putting things on hold to produce hand sanitizer, or people stuck at home who are sewing masks by the thousands and donating them, or companies like Liberty Molds and so many others…it certainly makes me proud of my fellow man, and gives me hope for our future!
We're always looking for great stories of the incredible work our customers are doing.
LK Metrology program assists medical equipment manufacturers
Brian Samson, North American Managing Director for LK Metrology is announcing a special CMM Assistance Program they have developed to support medical equipment manufacturers.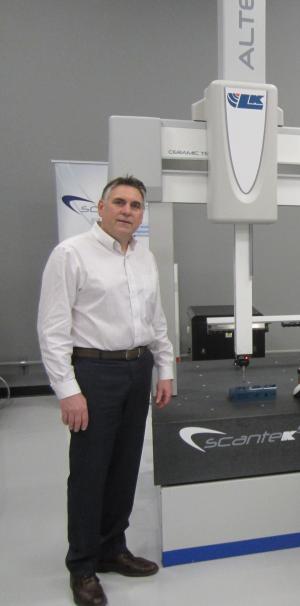 Brian Samson explains, "We understand that medical equipment manufactures today are critical in helping to provide valuable components, products and systems to combat the COVID-19 pandemic. The majority are still in production and typically require the use of Coordinate Measuring Machines (CMMs) to measure, reverse engineer and assure the quality of many complex and precision parts. For that reason, we are reaching out to them with a series of services that we feel can be of assistance during these anxious times. At our location here in Michigan we are complying with the required stay-at-home order, but we have put in place a workplan to support our customers and field service operations, with targeted emphasis on medical equipment manufacturers. We urge these manufacturers to reach out to our customer team for more information regarding the LK Special Assistance Program covering promotions and terms on the following":
Expedited sales and service for TP20/TP200, SP25M, Nikon L/LC/XC laser scanners, PH20 and REVO probes.
Consignment Offline Seats of CAMIO software
Programming assistance
Service assistance
Use of LK Measuring Services Department that is certified ISO17025 for calibration for a wide range of services including contract measuring of low to medium quantities of production parts.
LK Metrology CMMs or remanufactured machines.
Samson concludes, "The health and well-being our customers and the LK team remain our highest priority, We have our COVID-19 plan in place and are committed to providing the medical equipment manufacturers with the level of CMM product and services they require right now".
Crafts Technology provides tooling in COVID-19 test kit production
Elk Grove Village, Il. - Crafts Technology Inc., specialists in designing and producing components from superhard materials for industrial equipment, is supporting the fight against COVID-19 by rush producing CraftAlloy tungsten-carbide core pin tooling to be used in the injection molding machines that manufacture vials for COVID-19 testing. This core pin tooling, being used in a re-tooled machine, will help the molder significantly increase the production of the vials.
Tungsten carbide is an extremely strong and dense material utilized for precision core pins used in injection molding systems. When creating core pins for medical applications, CraftAlloy™ tungsten carbide is the material of choice as it allows for intricate and complex forms with a tolerance of only 50 millionths of an inch. With the importance of the COVID-19 testing, medical products manufacturers that produce diagnostic items have sought to utilize CraftAlloy™ tungsten carbide core pin tooling because of its high rigidity, precision, and superior cycle time features.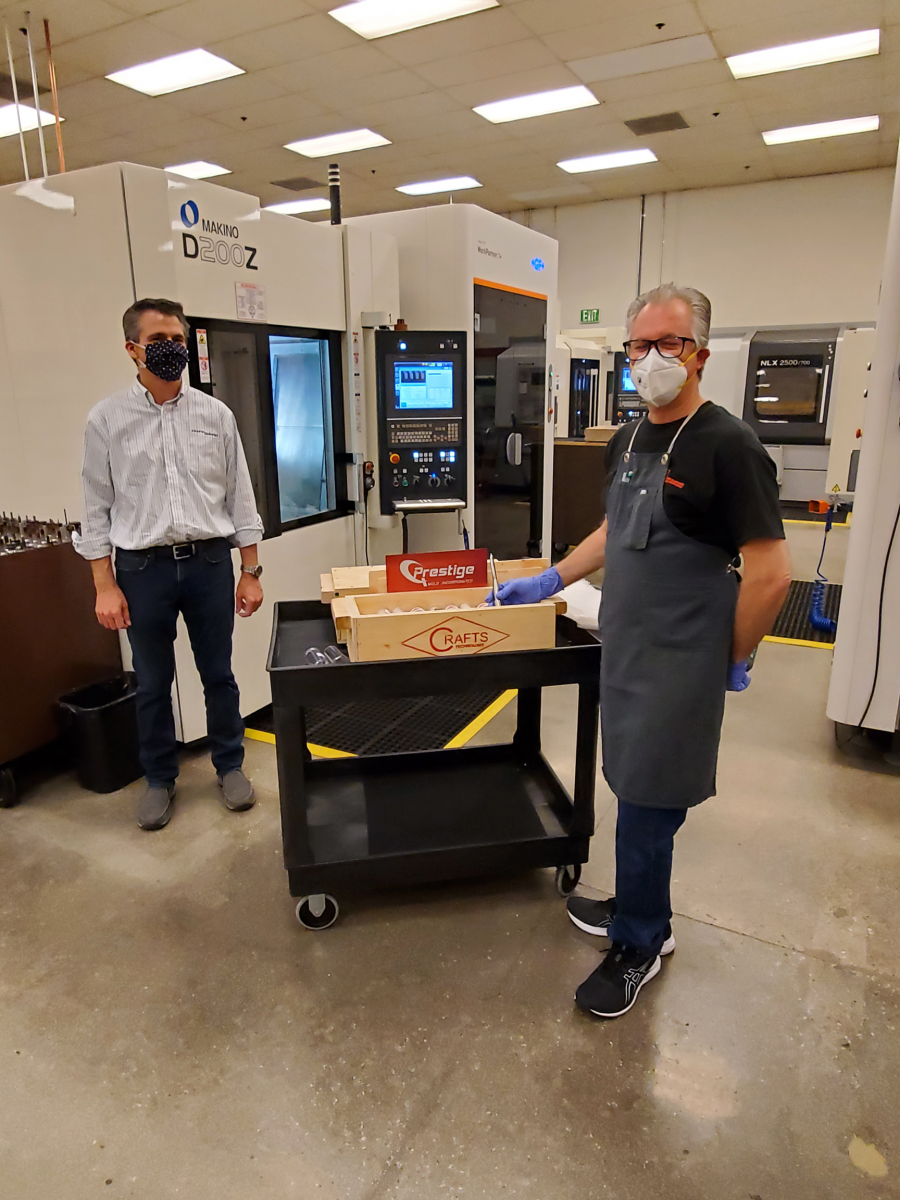 In support of Tier 1 supplier Prestige Mold, the producer of the high precision injection mold tooling systems that will be used by medical diagnostic company Hologic, Crafts Technology was brought in to quickly and effectively produce the needed core pins in the shortest time frame possible. As one of only a few commercial providers in the world of tungsten carbide core pins, typical leads times run from nine to twelve weeks. Through planning by their skilled machinists and coordination across the entire company, Crafts Technology was able to produce these core pins in only three weeks.
"Never before in our lifetime have we had the opportunity to assist medical tooling and medical diagnostics companies that are at the apex of a solution more than today," said Jeff Taylor, President, and CEO. "Tooling typically has a long lead time, in some cases, up to 12 weeks. Once we knew the gravity of our core pins supporting Prestige Mold and Hologic with the development of COVID-19 test kits, we said that we would drop everything to produce these in four weeks - and we ended up doing it in three weeks. I'm extremely proud of our team's dedication to this project, taking what seemed to be impossible and making it a reality."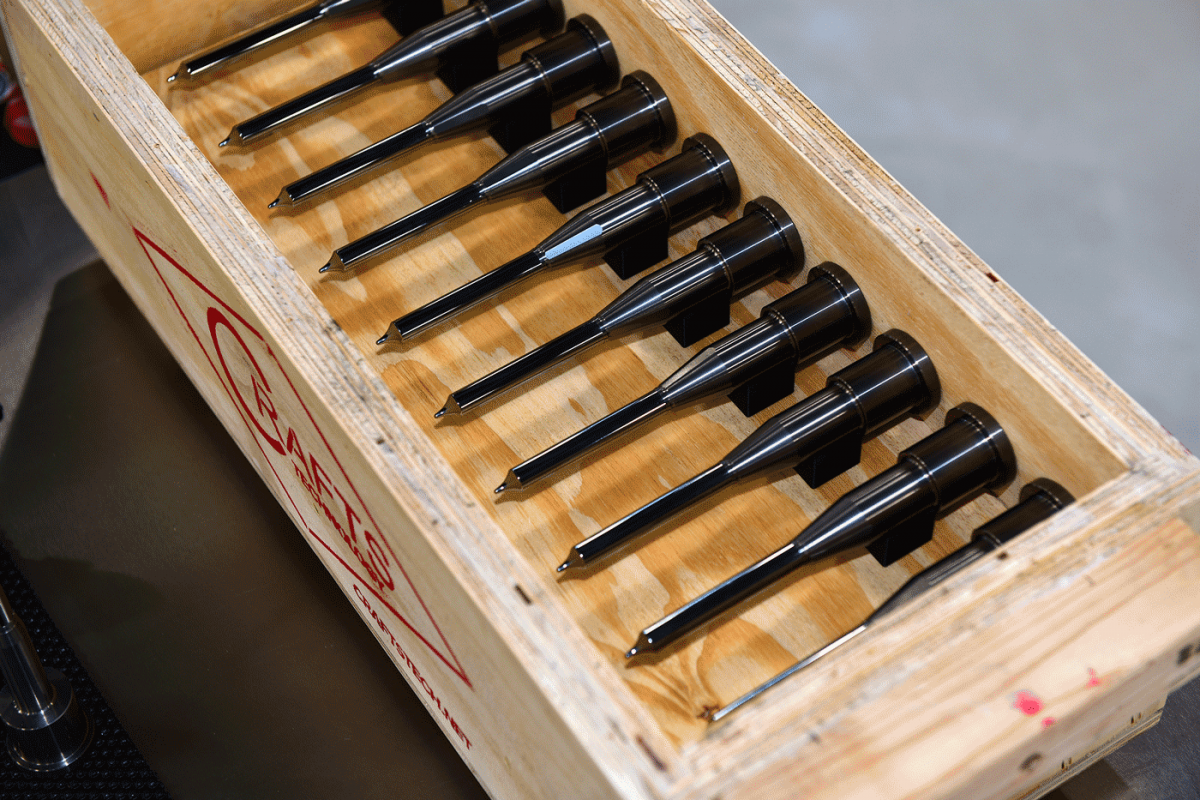 Upon completion of the core pins, the parts were disinfected and securely packaged to prevent any damage. Due to the urgency, the cores were driven from Elk Grove Village, IL, to Prestige Mold's location in Rancho Cucamonga, CA, to eliminate the possibility of the parts being lost or delayed.
Crafts Technology continues its dedication to supporting all medical product manufacturers and their Tier 1 suppliers in the fight against COVID-19. For projects requiring tungsten carbide cores, inserts, injectors, and other injection mold tooling, Crafts Technology will continue its commitment to expedite core pin production with a four-to-five week turnaround goal instead of the typical nine to twelve weeks.
Mitsui Seiki remains operational amid COVID-19 guidelines
With the growing global and national concerns relevant to the spread of COVID-19 (Coronavirus), Scott Walker, Mitsui Seiki chairman, recently relayed all the actions that the company has been taking since the outbreak.
"The analogy I've been using during this emergency is that of a 'gold line' in scuba diving," said Walker. "During dangerous cave diving, holding the gold line gets the diver in and out of the cave safely. We all need to hang on right now, help those who may have veered off from the line, and get us all back to the 'open waters' of recovery. Frequent communications with our customers, our staff, and our partners is always important, and vitally important right now."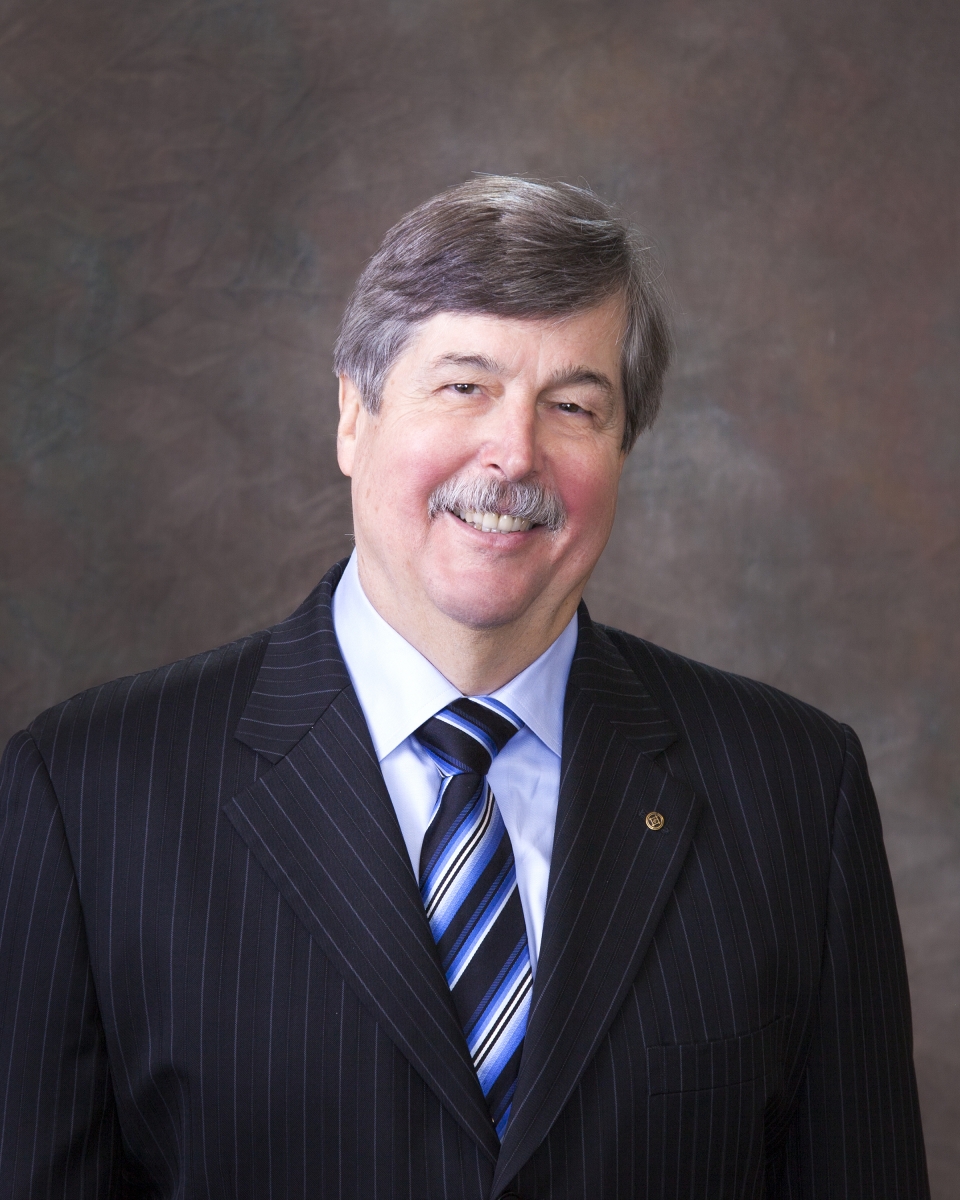 Safety first
At Mitsui Seiki's Franklin Lakes, N.J., offices and at its headquarters factory just outside of Tokyo, Japan, all are following the protective recommendations suggested or ordered by international, national, and local health and governmental authorities. The N.J. facility is staffed by essential personnel and is open from 8:30 a.m. to 5:30 p.m. Eastern time each day and sometimes earlier and later if necessary to accommodate factory communications and customers in the other time zones. There are also several staff members working from multiple remote, home offices.
Most of Mitsui Seiki's daily interaction with customers is via phone or online video calls. That open access applies to everyone at the company – from its receptionist to its chairman. The company has canceled sales-related travel for the near future until the situation resolves for everyone's safety. Machine tool support, installations, and other technical site visits to customer locations, however, continue. If the service issue can be resolved remotely via your staff and ours, technicians will attempt that mode first. If a site visit is required, such as the case of an install, everyone must follow the hygiene and social distancing rules strictly.
Orders in process, new orders, and shipping
For those of customers who have purchased equipment that's currently being built, construction continues in the factory and the subsequent run-offs are still on schedule. The company is in frequent contact with its key vendors and suppliers to ensure that schedules will be maintained, even for those machines currently on backorder, and orders being placed now. Normally, Mitsui Seiki invites customers to its factory to observe the run-offs first-hand to ensure the machine meets all specifications. However, in light of the current international travel restrictions, the company is  providing test cut videos for review and feedback, plus it has hired objective, third party verifiers to provide results documentation.
Although shipments from Japan to the U.S. have more than tripled in cost, the company is honoring the price as quoted to the customer's FOB location. All of the packing materials, as is the usual protocol, are scrutinized and treated carefully for any contamination. Mitsui Seiki is also arranging to warehouse the crate for 14 days once it arrives in the U.S. before delivery to the customer's site if desired or if required by state governing authorities. 
Strong outlook, new technology development
"The technical expertise required to recommend, specify, engineer, and support such precision technology as a Mitsui Seiki machine tool is intense," said Walker. "We are all working diligently here to retain our experienced, valuable staff to continue to provide customers with the smartest and most professional team in the industry. The company is strong financially to weather this current health and economic storm. Further, since the company was founded 90 years ago, Mitsui Seiki has embraced a tradition to use these downturns productively."
Right now, the company is investing even more into R & D, looking several years down the road at the industry and anticipating the types of equipment and services that will be required for its customers in the next decades. During this process, the company invites the most intelligent, brilliant minds from all facets of a machining system to join in this view beyond the horizon. Its design engineers are starting to model these new configurations already. 
"Right now, no one is sure how long we will be in these unchartered waters," said Walker. I am confident, though, that with our company's perseverance and grit, along with sound financial management and a conscious recruitment of our next generation of sales engineers, applications engineers, and service personnel, this company will be serving customers for the next 90 years."
For more information, contact Mitsui Seiki at (201) 337-1300, www.mitsuiseiki.com.
FOBA Laser Marking + Engraving supports manufacturers during crisis
Selmsdorf, Germany, April 2020 – FOBA Laser Marking + Engraving (Alltec GmbH) offers support for manufacturers that need to cope with special requirements in the coronavirus crisis. The company, which specializes in industrial part marking and engraving with laser technology, provides flexible investment models for quick, easy deployment of additional marking systems.
"We are aware that many of our customers are currently struggling with declining orders, but at the same time see the increasing demand in certain areas such as the medical industry. We recognize this social responsibility and want to help as best we can," says Managing Director Stefan Heczko. This applies particularly to medical device manufacturers whose production is ramping up or who are changing their portfolio due to current demands, which often results in an increased need for direct part marking.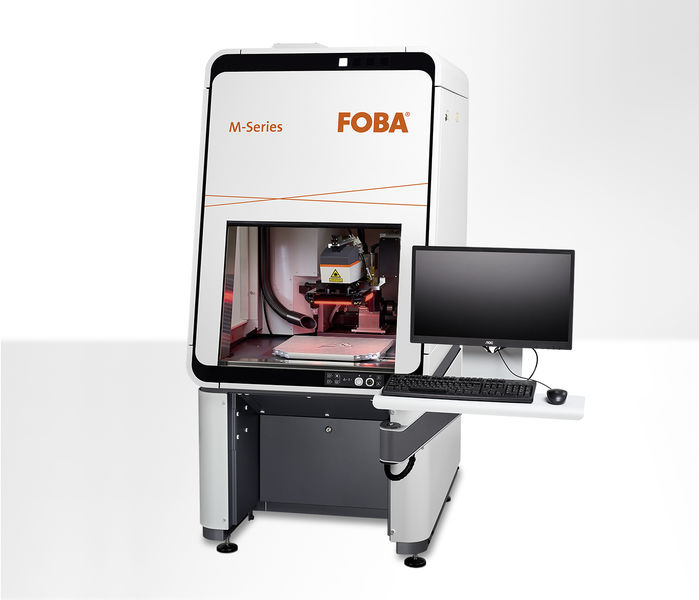 FOBA M2000 closed marking station can optionally be equipped with an integrated camera for automated mark alignment.
FOBA responds to this with economical and uncomplicated loan and leasing offers as well as extensive remote service, online training and webinars, but also on-site installation help. For the first time FOBA is offering short-term machine rentals for medical device manufacturers. Depending on the actual requirements, appointed rental or leasing models can also be extended to purchase, which gives maximum flexibility in terms of machine availability. The offer applies to FOBA's closed marking workstations or to marking systems that are integrated into production lines.
In order to use the time in the home office as profitably as possible, FOBA offers a series of webinars in April, May and June. Customers and interested parties will then also receive detailed information on laser marking with a focus on UDI labeling of medical devices in accordance with the requirements of the MDR. More information about FOBA's webinars and regular updates can be found at https://www.fobalaser.com/webinar/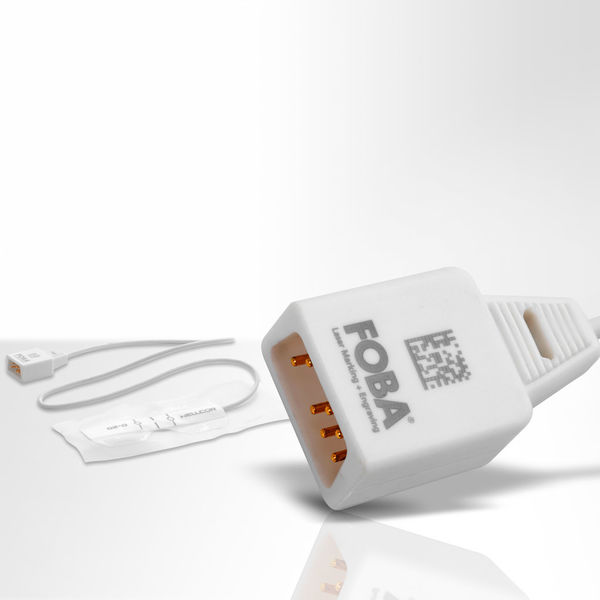 Medical device plastic accessories with laser marked UDI codes.
FOBA's camera-based marking solutions are optionally offered as part of the M-Series closed marking workstations or of the safety class 4 marking systems for line integration. In this area, FOBA has recently launched innovative new solutions to the market, including FOBA Titus™, the world's smallest marking head. This makes installation in the production line easy due to its flexibility, simple assembly using clamp brackets and, above all, the extremely small space requirement.
FOBA's laser marking systems keep pace with the legal requirements for traceability and create codes with high contrast and long durability, even on products that must not corrode and are subject to heavy use, e.g. through repeated sterilization. A capable marking software enables connection to all common industrial interfaces.
Need for personal protective equipment launches nonprofit manufacturing firm
[Waterbury, CT – April 29, 2020] Design Engineer Glen Dobbs has talent, curiosity, resourcefulness and – perhaps the most important attribute of all – a big heart. He is president and CEO of LoganTech, a manufacturer of several lines of communications devices for nonverbal and visually impaired individuals. In his spare time, he's been crystallizing the idea of establishing a separate nonprofit entity called Human Solutions Tech LLC to broaden the scope of the work to include other devices to fill unmet, specific needs. Two months ago, he thought that the COVID-19 crisis would halt the work he'd been putting in to the new organization, but the crisis didn't. It accelerated that work.
"I was disturbed by news of the PPE shortage in the face of this virus and delved into dedicated research on the topic, thinking that Human Solutions Tech's first product could be dedicated to this mission," said Dobbs.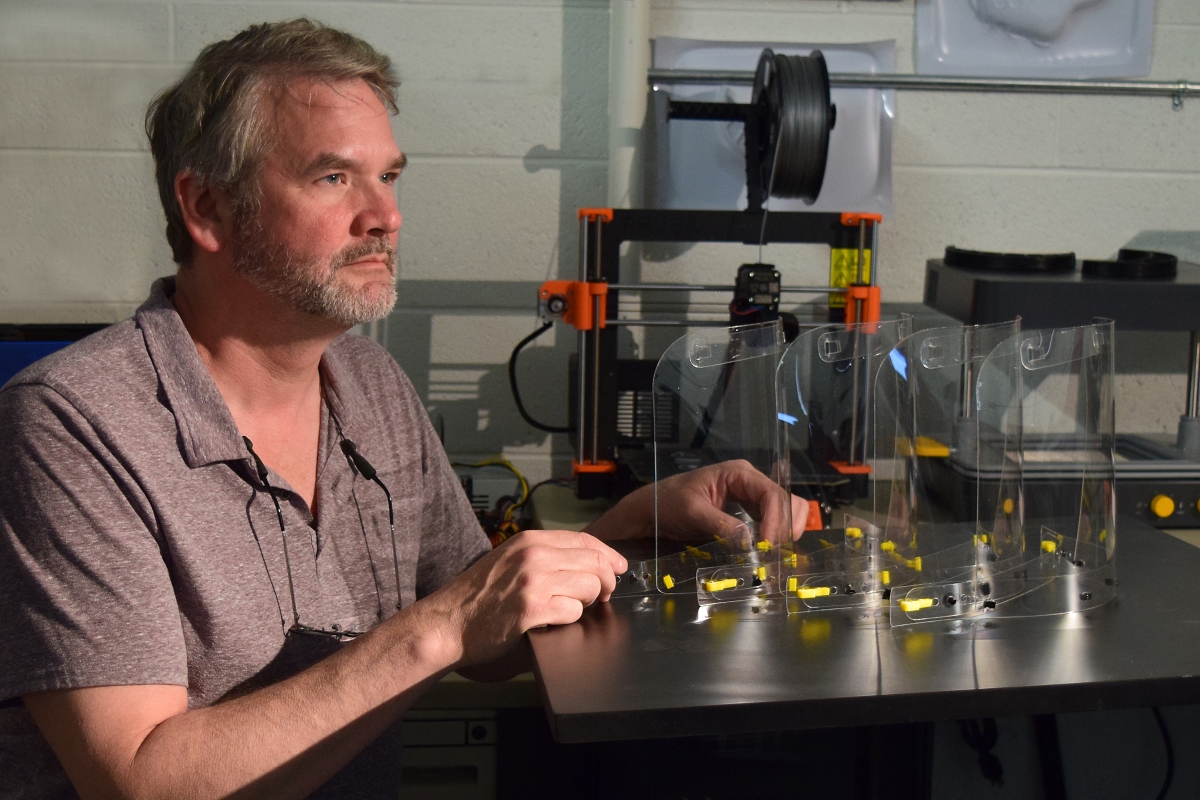 Glen Dobbs, president and CEO of LoganTech
To that end, Dobbs and his staff networked with local medical facilities to better understand the shortage and learned that the face shields seemed to be most in need. The plastic shields act as the first line of defense for the N95 respirators and masks. With many large volume manufacturers already producing these, Dobbs wanted to make sure his company could really be of service in that endeavor. As it turned out, the backlog in the larger manufacturing and healthcare supply chains was rather long and cumbersome. As a low volume manufacturer by design, Dobbs felt his team could ramp up and at least provide local organizations face shields in the interim, before the larger orders the institutions had placed would be delivered. They could also supply the smaller, independent practices that simply didn't have the buying clout to get in line with the larger purchasing networks. Practically overnight, Dobbs and his staff secured the equipment they needed in house such as rapid prototyping and 3D printing equipment, laser cutters, vacuum forming machinery, CNC metalcutting machines and software. Within the last month, Human Tech Solutions has made and delivered hundreds of shields to various healthcare sites, primarily in Connecticut, at no cost.
"Once this urgent push for face shields subsides, we will apply for non-profit status," said Dobbs. We also want to be generous with the rewards that doing good offers. We envision this concept at Human Solutions Tech as something inclusive so that other manufacturers in the region can join us in any number of ways – perhaps dedicate their extra design and production time, donate equipment and software, provide training on how to get the most out of the machinery, and other resources. Many responsible companies love to get involved in supporting worthwhile endeavors and have team-building experiences with their employees. Human Solutions Tech could be one of those causes that embrace their manufacturing talents as well."
While the company wants to be agile, Dobbs and his team have already discussed some possible product areas they could pursue such as mobility devices, prosthetics, human/machine interfaces, and the like.
"The main goal is to identify a need as it arises, that isn't currently being met," said Dobbs. "Then, we quickly evaluate the need, determine if we are in a position to help out, and if so – find a way to make it. That's exactly how it all happened with the PPE just a handful of weeks ago."
Bantam Tools COVID-19 Relief Donations
Bantam Tools received more than 100 applications from companies seeking machine donations to help with COVID-19 relief efforts. The company has announced it will donate Desktop PCB Milling Machines to Ithaca Generator, Moonlighter Fab Lab, and Deeplocal for their work. 
Ithaca Generator: New York-based makerspace, community, and nonprofit Ithaca Generator started the Ithaca-PPE project. They've been collaborating with the Cornell School of Engineering and Weill Cornell Medical Center to 3D-print frames for face shields using the Verkstan design. They're now expanding the scope of their projects to include an open-source design for ventilators, which is where our Desktop PCB Milling Machine comes in. They'll use the Bantam mill to prototype circuit board designs and more.
Moonlighter Fab Lab: In Miami, the folks at Moonlighter Fab Lab have also been printing face shields around the clock. Based on the feedback they're receiving from medical staff, they'll use the Desktop PCB Milling Machine to prototype parts, such as clips, that allow healthcare workers to modify their PPE to improve fit and comfort for long hours of wear.
Deeplocal: One of the major concerns that has been prevalent in fabricators' minds as they make PPE is sterilization. Pittsburgh-based creative technology company Deeplocal is working to find a solution to alleviate these concerns. Currently, they're developing a DIY UV sterilizer box. They'll use the Desktop PCB Milling Machine to investigate the possibility of using surface-mount UV-C LEDs, among other PCB designs.
---
Looking for ways to get involved in COVID-19 relief efforts but aren't sure where to start? Bantam Tools has been compiling links to COVID-19 relief initiatives and projects. Visit https://bit.ly/2Vgj1lQ to learn more.
Pepperl+Fuchs Inc. extends live chat hours for customer support
TWINSBURG, Ohio (May 2020) — As COVID-19 has significantly altered the way that business is conducted, Pepperl+Fuchs Inc. is striving to keep the needs of customers at the forefront. To this end, the company has announced extended hours for its live chat customer support.
As of April 27, Pepperl+Fuchs live chat is active Monday through Friday from 7:30 a.m. to 6 p.m. EDT. Previous hours were 9 a.m. to 4 p.m., making this a significant shift in available support hours. Live chat allows customers to communicate with the Pepperl+Fuchs support staff in real time, resulting in fast and effective answers to questions or solutions to concerns that may arise.
Live chat is available directly on the Pepperl+Fuchs website at www.pepperl-fuchs.com in the lower right-hand corner. The Pepperl+Fuchs support team is easily accessible and ready to assist.
Dapra offers discount for medical equipment manufacturers
Bloomfield, CT – Dapra Corp., an American manufacturer of indexable carbide milling tools and inserts, is pleased to announce an initiative to support U.S. shops that are pivoting their manufacturing processes to supply the medical industry in the wake of the COVID-19 pandemic.
Beginning today, Dapra will be providing significant tooling discounts and advanced technical support to manufacturing facilities that are prioritizing the production of life-saving respirator equipment or protective gear (PPE). These facilities and the distributors serving them will be eligible for a 50% discount on both cutters and inserts during this period of crisis.
"Medical personnel are the real heroes of this moment, and we applaud those shops that are making a positive difference by supporting their critical needs," said Mike Bitner, Dapra's Vice President of Sales & Product Management. "As an American manufacturer servicing American manufacturers, Dapra is here to support these shops however we can."
Boyce Technologies Inc. produces 3,000 'bridge' ventilators
Boyce Technologies Inc. in Long Island City, New York, designs and manufactures security and communications equipment for the mass transit market. This equipment includes emergency response systems, intercom systems, security alarm systems, radio and wireless networks and customer information display systems. The company quickly pivoted to help fight COVID-19 by manufacturing "bridge" ventilators.
Starrett uses 3D printer to make PPE for healthcare workers
By Allison Baker
ATHOL, MA U.S.A. (April 14, 2020) – At company headquarters in Athol, Massachusetts, employees are making more than precision tools. It was understood that the local hospital, Athol Hospital, was in need of N95 masks. Not having any to provide, the L.S. Starrett Company looked for other ways to help, by using a 3D printer in the Research and Development Department to create face shields.
"We obtained a CAD model of an open source headband and frame to print on our 3D printer – which is typically used to make precision parts used in fixtures or early prototypes," said Jeffrey Wilkinson, Director of Research and Development. "We took the model and ran a quick experiment to check if the size and flexibility met expectations."
"We made a prototype, which turned out quite nicely," said Emerson Leme, VP Industrial Products – North America. "So we decided to start a small production."
The shields are made from a polycarbonate sheet and then attached to the headbands, which are made from an ABS-like resin that is UV cured. Each headband is ultrasonically cleaned in isopropyl alcohol before being delivered to healthcare workers at Athol Hospital.
"They look great, so we're going to be using them," said Win Brown of Athol Hospital in a COVID-19 video update on April 13, which he conducts each day and posts on Youtube.
The plant will manufacture as many shields as possible for Athol Hospital employees.
At other United States locations, Starrett is supporting the creation of personal protective equipment through its products. Starrett-Bytewise Laser Measurement Systems are used by Cooper Standard Automotive in New Philadelphia, Ohio, to inspect and produce rubber seals. These seals are being used by Ford to make face shields on a massive scale. Another extension of Ford, Roush Yates Engines, is using Starrett precision measurement equipment to ensure necessary measurements for face shields made at their manufacturing facility in Mooresville, North Carolina.
Monaghan Tooling rushes custom ventilator tooling project
Dayton, OH – Custom tooling requests are not unusual at Monaghan Tooling Group, and each gets special attention. They are all important, however, when it's a life-or-death situation you tend to pull out all the stops. That's exactly the situation that the MTG team faced when they received a request for a burnishing tool to produce a very fine micro-finish on a flat surface of a ventilator component. New England's Butler Bros., a Monaghan distributor, had a customer that needed custom tooling to produce 2500 ventilator components a week by mid-April. The team turned the project around – from purchase order to signed approval print for custom tooling in 5 hours and 15 minutes. While that breakneck is not the norm, Monaghan and their Elliott Tool Technologies partners were committed to help speed the production of critical ventilators to COVID-19 patients nationwide.
"As soon as we heard 'ventilator' we made this our #1 priority" said Monaghan Tooling Group president Scott Monaghan. Despite the urgency of the request, it was still critical to work within processes at MTG and ETT to ensure that the project was complete with utmost accuracy and speed.
After review of the application, MTG engineers determined that a custom designed flat-face multi-roller burnishing tool would produce the desired surface finish. Following some emails and phone conversations with their distributor utler Brothers, whose customer presented the urgent need, the decision was made to move forward and place the order.
That started the critical project along its rapid trajectory.
"This wouldn't have been possible without the teamwork, communication, and shared urgency of everyone at Monaghan and Elliott Tool," said MTG Operations Manager Andrea Rees. "Knowing that life-saving equipment was on the line motivated everyone."
The purchase order was received from Butler Bros. at 11:26 am EST. The project when immediately into project design.
At 12:39 pm MTG finished creating the engineering project and transferred all pertinent data to the Elliott Tool Technologies engineering and design team which started designing the custom tooling.
By 3:14 pm the approval drawing was completed and submitted to the customer for review and approval.
At 4:15 MTG received the signed approval of the burnishing tool design. This was submitted to ETT and work began immediately on detailed prints.
Early the next morning prints were released to manufacturing. By 11:00 am work orders hit the manufacturing floor and programming of the necessary machines began.
The project initially had a scheduled ship date of 4-14, but ETT and MTG working closely together, were able to ship the product on 4/8 – nearly a week ahead of schedule.