November 01,2010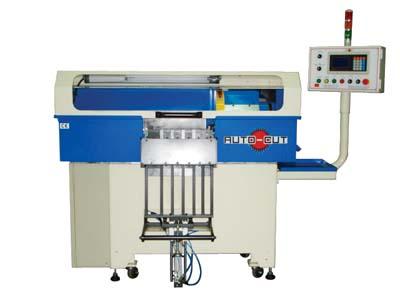 Rush Machinery Inc. offers a production-rated Carbide Rod Cut-Off machine for carbide tool manufacturers and carbide rod processors. The "Auto-Cut," a CNC Carbide Rod Cut-Off Machine, can double the production rate for cutting carbide and hardened steel rod when compared with manual cut-off machines, according to the company. It has easy to use CNC controls with a touch screen operator interface. Parameters can be quickly set for rod diameter and length. An optical edge detection system monitors and compensates for wheel wear.
The machine automatically loads and cuts rods into precision lengths from a large capacity magazine. Capacity of the "Auto-Cut" is .055" (1.4mm) to 1-9/16" (40mm) diameter rod, up to 16" long, and the fully enclosed unit comes standard with a flood coolant system.
Related Glossary Terms
computer numerical control ( CNC)


computer numerical control ( CNC)

Microprocessor-based controller dedicated to a machine tool that permits the creation or modification of parts. Programmed numerical control activates the machine's servos and spindle drives and controls the various machining operations. See DNC, direct numerical control; NC, numerical control.

coolant


coolant

Fluid that reduces temperature buildup at the tool/workpiece interface during machining. Normally takes the form of a liquid such as soluble or chemical mixtures (semisynthetic, synthetic) but can be pressurized air or other gas. Because of water's ability to absorb great quantities of heat, it is widely used as a coolant and vehicle for various cutting compounds, with the water-to-compound ratio varying with the machining task. See cutting fluid; semisynthetic cutting fluid; soluble-oil cutting fluid; synthetic cutting fluid.