Published
October 26,2020 - 06:00am
Takumi USA first to offer Renishaw inspection APP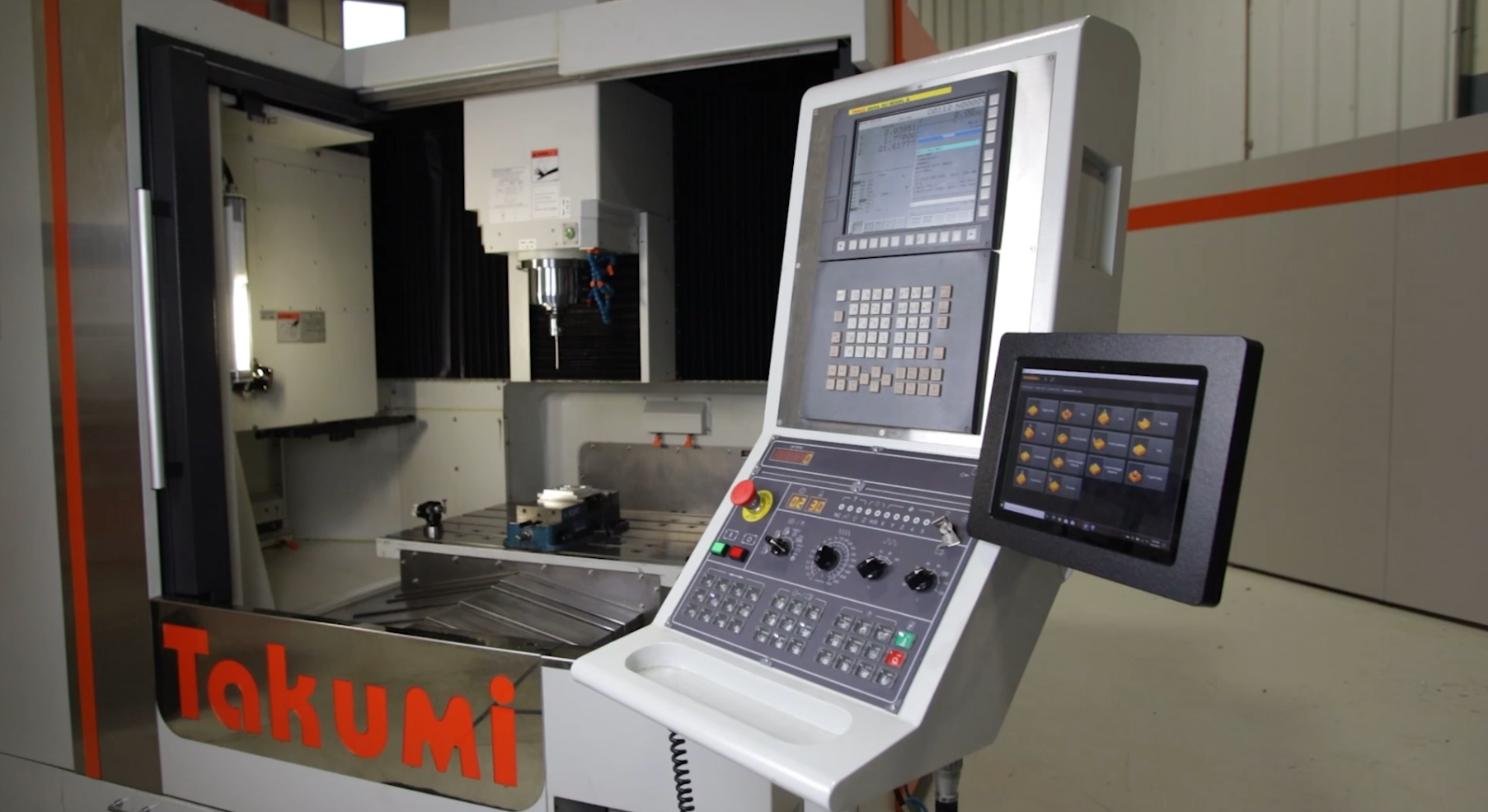 Takumi USA has partnered with Renishaw to be the first CNC machine tool brand to offer Renishaw's Set and Inspect app for the Fanuc control. Set and Inspect allows job shops with a part probe to add inspection probing to its process. The APP is not loaded directly on the Fanuc control, but Takumi engineers integrated the app to the Fanuc control with Fanuc's FOCAS 2 feature and added a tablet device to the control.
The software features an intuitive interface that guides the user through the process of creating a probing cycle, automatically generating the required machine code for the probing cycle, and sending it to the control. The company says even inexperienced operators can learn to use the software within 30 minutes.
Takumi USA and the new Set and Inspect app by Renishaw is now available on the Takumi H-Series 3-axis high-speed double-column CNC machines, the Takumi V-Series 3-axis box way CNC machines, and the VC-Series 3-axis heavy-duty general purpose machining centers.
To learn more about Takumi's machine tools, phone 844-302-3792 or visit TakumiUSA.com.
Related Glossary Terms
centers


centers

Cone-shaped pins that support a workpiece by one or two ends during machining. The centers fit into holes drilled in the workpiece ends. Centers that turn with the workpiece are called "live" centers; those that do not are called "dead" centers.

computer numerical control ( CNC)


computer numerical control ( CNC)

Microprocessor-based controller dedicated to a machine tool that permits the creation or modification of parts. Programmed numerical control activates the machine's servos and spindle drives and controls the various machining operations. See DNC, direct numerical control; NC, numerical control.