Published
July 22,2022 - 07:00am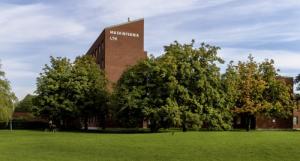 Rachid M'Saoubi's role within Seco Tools as senior research and development expert might sound complex, but for him, it's about building bridges between the academic world and the needs of Seco Tools and its customers to help them stay competitive and thrive.
Based at Lund University in southern Sweden, the French scientist is involved in several international collaborative research projects with universities and manufacturing research institutes across Europe and North America.
Such projects are often directly connected with customer needs and industrial applications where new tooling materials and machining solutions can be explored, enabling them to be more productive and cost-effective.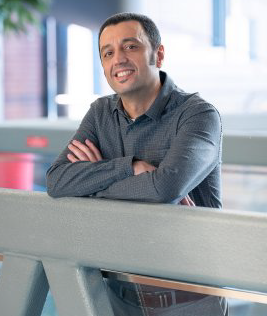 "The ambition we have is to support the development of technical platforms that are further utilized for developing new products and machining solutions. Bringing customer needs in at an early stage in the process means not just developing tools, but also providing complete solutions that meet the requirements of component manufacturers," M'Saoubi said. "It's not just the material that you provide, but the machining strategy and the support that goes with it, which is an integral part of the aspiration of Seco to go the extra mile for customers."
Understanding mechanisms
M'Saoubi holds an adjunct professorship at the department of mechanical engineering sciences within the division of Production & Materials Engineering at Lund University, which puts him in a perfect position to bridge the gap between scientific discoveries and real-world use cases. His collaborations bring together customers, Seco R&D experts, and Ph.D. and master's students to address issues faced by manufacturers. Some of them are very specific, while others are the age-old manufacturing issues of endurance, quality, and productivity. "At the end of the day, our work should fulfill two important objectives - one is the scientific objective, which is to deliver new scientific knowledge in the field of machining science, and the second objective, which is just as important for us, is to deliver impact for the customer,"
M'Saoubi said. "A lot of the research I have conducted has a fundamental character, it's predominantly trying to understand what happens to the cutting tool during the machining process. We try to understand the mechanisms by which the tool will get damaged during the machining process and how this will impact the surface integrity of the machined component."
Early customer collaboration and a broad network within academia allow M'Saoubi to cast his net far and wide in the search for solutions. "We work with customers from all over the globe and with universities in the United Kingdom, France, Sweden, Germany, the U.S., and Canada, among others," M'Saoubi said.
Focus on core business
Though certain industries face specific challenges, M'Saoubi maintains a strong focus on the core of the business of Seco Tools. "Customers want cutting tools and solutions that enable high material removal rate, and at the same time are durable and easy to manage. They also want consistency in machining performance across the board. Sustainability is also becoming more and more important to integrate into material and tooling development - for example within the transport sector, where the development of near dry or completely dry machining solutions for difficult-to-cut metals and alloys have emerged in recent years," M'Saoubi said.
With almost 25 years of experience in the business during a career that has taken him all over the globe, M'Saoubi intends to keep using his knowledge and networks to develop further his ideas into concrete solutions. "Our challenge is how to bridge between the fundamental knowledge that comes from academic research at universities and how to translate it into meaningful input that can be implemented by us and our customers," he said. "As a scientist with a foot in both worlds, it's a very exciting position to be in."
Related Glossary Terms
alloys


alloys

Substances having metallic properties and being composed of two or more chemical elements of which at least one is a metal.