Published
December 14, 2020 - 06:15am
Getting value from waste streams

The pandemic that emerged in 2020 became a lesson in operational survival for many manufacturers. Fabricators simultaneously faced employee safety issues, supply chain disruptions, and production obstacles. As the crisis mode has given way to a more future-focused model of adaptation, manufacturers are taking a look at how they will advance business goals to grow in the years ahead. Making investments to facilitate operational improvements—and financing those investments in a way that preserves cash flow—will be critical to sustainable growth. Here is what manufacturers should consider to make the most of this opportunity when it comes to achieving value from waste streams.
Value from waste streams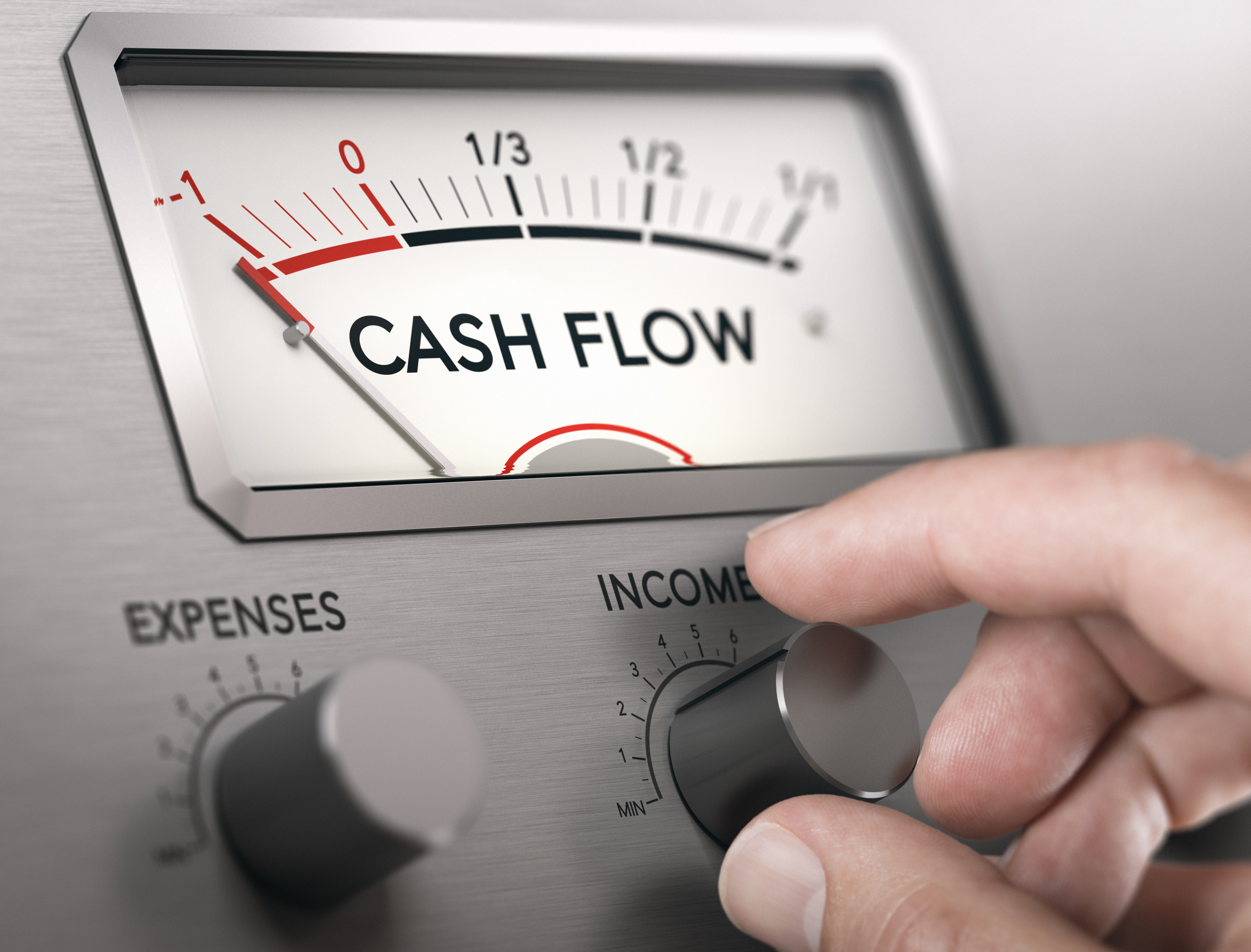 Waste stream improvements can be lucrative areas to explore. Manufacturers can create positive financial gains by getting more value from its waste streams and manufacturing byproducts. Operations that invest in automated systems create savings by recycling and reusing critical production materials such as cutting fluids and wastewater. Metalworking operations that deploy automated systems to process their metal scrap get a higher value for their metal scrap from metal recyclers. All of these types of systems also help minimize downtime and reduce manual labor processes for improved resource allocation.
For example, these automated systems from PRAB help manufacturers improve cash flow by providing a quick return on investment:
Centralized Coolant Recycling Systems: New coolant purchases can be reduced up to 75%. Costs to dispose of spent coolant also are reduced.
Turning & Chip Processing Systems: Reduce metal scrap volume by as much as 90%. Also, metalworking shops that utilize metal scrap processing systems to produce dry metal scrap (as opposed to metal scrap that is covered in cutting fluids) get a higher value from metal scrap recyclers.
Briquetters: Increase metal scrap value up to 25%.
Water and Wastewater Treatment Systems: PRAB customers are saving an average of $106,000 annually on water expenses.
Suppliers of automated systems who truly believe in the ROI of its equipment will help customers estimate ROI before the customer signs a purchase order for the equipment. For instance, PRAB offers its customers an online ROI calculator for its Guardian Coolant Recycling System. This system has an ROI of 6 to 9 months for most customers. By entering a few data points about their metalworking operation and how cutting fluids are purchased and used, a metalworking shop can see an estimate of annual projected savings and how quickly the operation will see payback from the investment.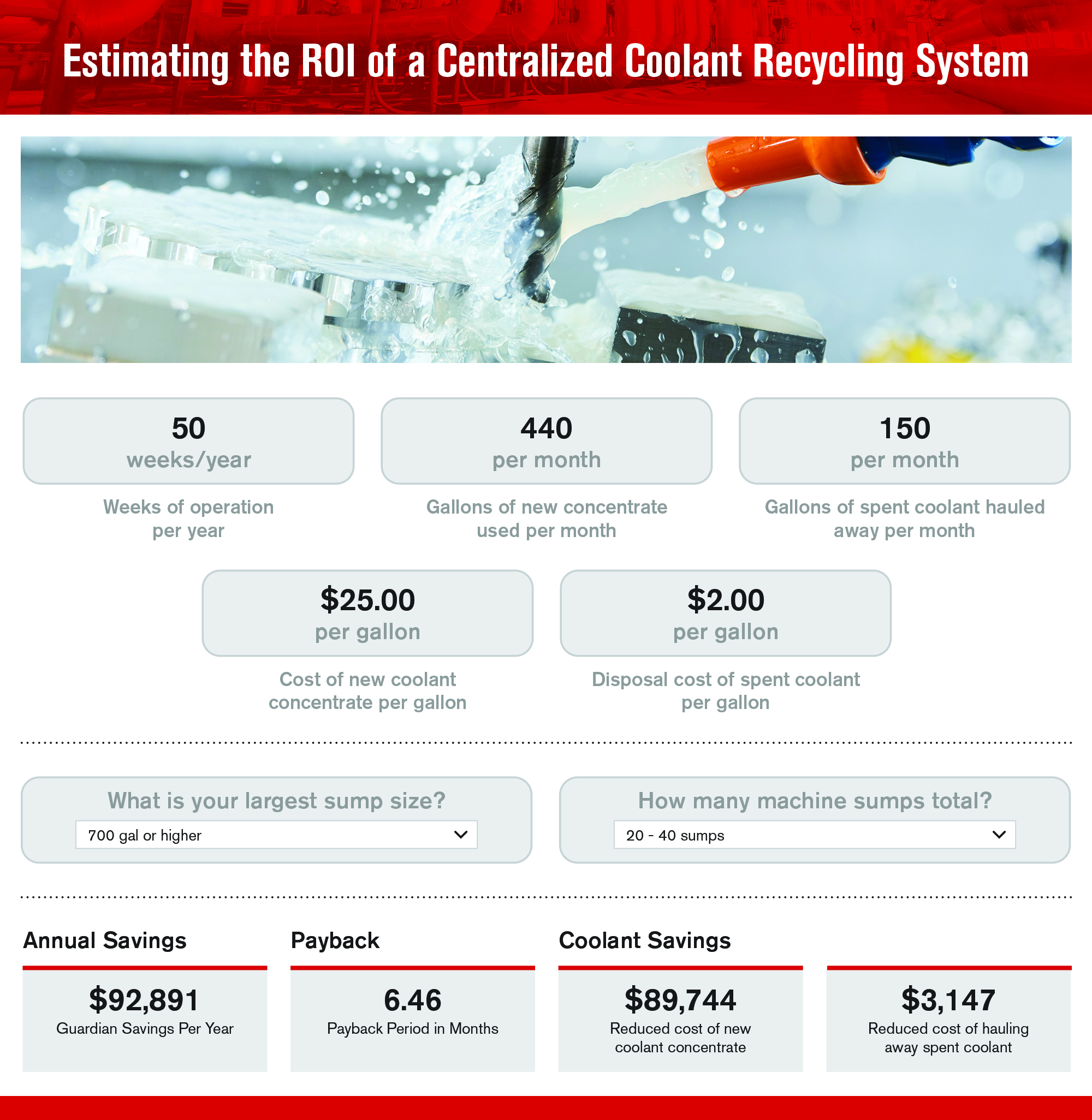 In other instances, laboratory testing may be a way to estimate ROI. For example, PRAB can process a sample of a shop's metal scrap in its test lab using the equipment PRAB recommends to improve the shop's metal scrap management. During testing, technicians document moisture reduction, volume reduction, and fluid recovery after processing. When PRAB processed two 55-gallon drums of a customer's small, steel stamping scrap in its diagonal shaft wringer to see how much fluid would be recovered, the technician documented the following results:
Volume Reduction (Bulk Densities): 150lbs/ft3
Moisture Before Processing: 2.67%
Moisture After Processing: 0.89%
Fluid Recovery: Approximately 10 gallons
Throughput Rate: 4,000 lbs/hr
Having this information upfront enabled the customer to project the ROI of the metal scrap processing system and more accurately pinpoint how the fluid savings could improve cash flow.
Waste stream improvements are uniquely suited to helping offset financing costs. For example, manufacturers who secure a low-interest loan to finance an automated waste stream solution that is shown to provide a quick and steady return on investment may be able to subsidize principal and interest payments through the cash flow improvements created by the equipment. This approach may enable manufacturers to be cash flow positive from the onset of the loan.
Establishing operational improvements is one aspect of future planning that will contribute to resiliency. Taking advantage of favorable credit conditions to fund investments that automate waste stream processes is a way for manufacturers to limit impact on short-term cash flow while steadily improving the bottom line for the long term. Partner with a supplier of waste stream automation systems to estimate the equipment's ROI, and then use that data to build consensus about the value of the capital expenditure within your operation and with lenders. Manufacturers who take this path will position their company for growth—even during the most challenging economic times.