Published
August 10, 2023 - 09:45am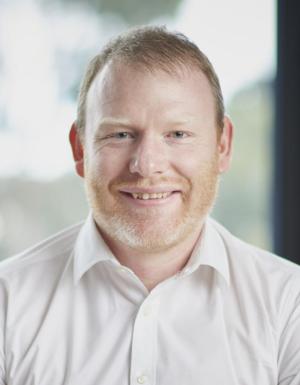 ANCA has appointed Edmund Boland as general manager of ANCA CNC Machines. Boland is the son of ANCA co-founder Pat Boland and has a 15-year tenure at ANCA.
Pat Boland, ANCA co-founder said, "When Pat McCluskey and I founded ANCA, our primary goal was to design the best technology that solves real customer problems. I am proud that my son has joined this mission and has accepted this important leadership role in the business to continue fostering a culture of innovation."
ANCA is a privately owned business that the company says takes pride in bringing new technology to the market such as the ANCA's Integrated Manufacturing System (AIMS).
Celebrating its 50th anniversary next year, Pat McCluskey, ANCA Co-founder comments that "being privately owned brings great benefits as it means that we can focus on investing and developing new innovations while maintaining our long-term view of the market to design products with longevity and customer focus."
Edmund Boland said: "I am honored and thrilled to be a part of ANCA CNC Machines, such an exciting company in the cutting tool industry. Every day, I am amazed by the skill and prowess of our customers, who continue to push the entire industry forward. ANCA is in my blood, and our commitment to innovation is unparalleled. Throughout our extensive history, we have consistently been the first to market with new technology, investing over 15% of our revenue every year into research and development."
Related Glossary Terms
computer numerical control ( CNC)


computer numerical control ( CNC)

Microprocessor-based controller dedicated to a machine tool that permits the creation or modification of parts. Programmed numerical control activates the machine's servos and spindle drives and controls the various machining operations. See DNC, direct numerical control; NC, numerical control.