Published
June 05, 2019 - 02:15pm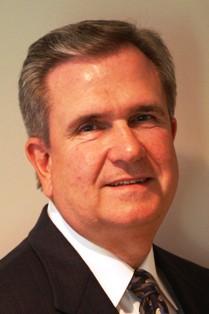 Cleveland OH – Jergens' General Manager, Bob Rubenstahl, announced his retirement after seven years of successfully directing the entire division which includes the Workholding Solutions Group, Specialty Fasteners Group, and Lifting Solutions Group. For two years prior, Mr. Rubenstahl was the Manager of the Workholding Solutions Group.
"We are going to miss Bob around here", says Jack Schron Jr., President of Jergens, Inc. "In addition to his leadership, he has always brought a lot of enthusiasm and personality to the job. That's something that comes from an experienced and confident person. We wish him the very best in his retirement", Schron continued.
Mr. Rubenstahl joined Jergens with a robust career already in full swing. Previously he had various senior management positions for Kennametal, served as CEO of LMT-Fette, and CEO of Command Tooling Systems. In total, over 35 years of experience in both international and domestic manufacturing and distribution environments.
Bob and his wife Pam will focus on doing what they love – spending time with their two married sons and granddaughter Emma, golfing and travel. "I've loved every minute of my career and the spectacular people I met have provided me with lifetime friendships. I'm really looking forward to spending more time with my family, and ready to pass the torch at Jergens to leaders who will continue to grow the business." Remarked Bob.